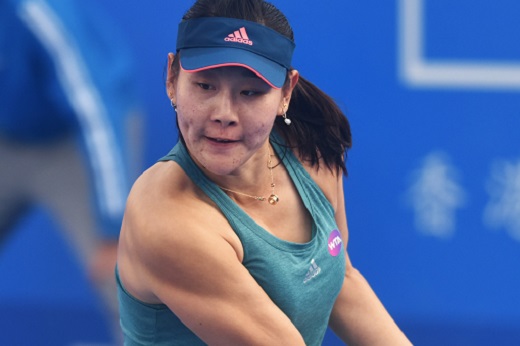 Melbourne: China's Duan Yingying registered her first ever win at the Australian Open on Monday, defeating Slovakian Rebecca Sramkova in straight sets 6-3, 6-4.
"I was shaking when I came on court," Sramkova told Xinhua news agency.
"Before the match I watched the video of her playing, I expected that (it) would be a tough match," Duan told reporters post-match.
Also read: Angelique Kerber to play without expectations at Australian Open
"I am so happy that I made a breakthrough as this is the first time I won the first round in the Australian Open. It is just a beginning for me, and I think I can go more far."
Duan took an early break in the first set off an unforced error from the Slovakian qualifier, however Sramkova managed to break back.
Continued unforced errors from the world No 120, 17 in the first set was her undoing.
It's the first time Duan has won a match at the Australian Open since her first appearance in 2014, continuing her form since the end of 2016 season where she exited Wimbledon and the US Open in the second round.
Duan will next face world No 88, American Varvara Lepchenko in the second round.
Read more: Injury clouds Australia's best hope in Grand Slam