The International Cricket Council (ICC) has commissioned a wide-ranging review into player behaviour, the spirit in which the game is played and the Code of Conduct. The review, which will be led by the ICC Chief Executive David Richardson, will consult widely with the sport in contemporising the standards expected of player behaviour and developing a culture of respect.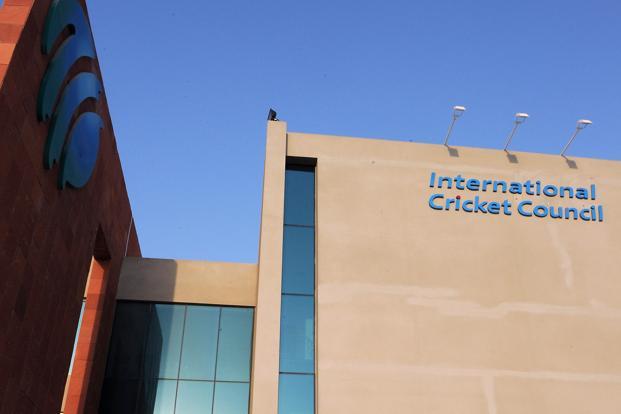 It will focus on two things: firstly, the ICC Code of Conduct, reviewing the levels of offence based on seriousness, more clearly defining the conduct that will constitute each offence and reviewing the sanctions that should apply to the various offences.
Secondly, the establishment of a 'spirit of cricket code' based on a culture of respect. This will define more clearly what it actually means to play the modern game and will draw opinions from respected former players, match officials, the MCC and current players.
Mr Richardson said: "There has been significant debate over the last few weeks around behaviour of players and the leniency or otherwise in some cases of the associated punishments. The match officials work within the framework of the current ICC Code of Conduct and sanctions are applied according to that. To go outside of this current framework would be to disregard the rules.
"This is an opportune moment, therefore, to shape what the game looks like in the 21st century and take a much broader look at the issues currently facing the sport and consider how we define what a spirit or respect code looks like today.
"The spirit of the game, contained in the preamble of The Laws of Cricket, is something unique to our sport and the review will consider how we can proactively make players and indeed everyone involved in the game, more accountable for the role they have in upholding the Spirit of Cricket. Respect is central to the Spirit of Cricket and rebuilding and maintaining a culture of respect that can be embedded across the game is fundamental to what this review is trying to achieve.
"We want this review to be collaborative and have a long-term positive impact on the game and we will bring together a cultural cross section of players who played in a manner that epitomised fair play as well as the ICC Cricket Committee, the MCC, match officials and, of course, current players. The outcomes of this group, which will be convened as soon as is practically possible, will go through the ICC Cricket Committee and to the ICC Board for discussion and adoption.
"I'd like to commend Cricket Australia on their response to what we have seen over the last week and I'd like to thank the ICC Members for their full support of this review as we look to turn around recent issues and re-establish respect for the game."
Further details on the composition of the group, terms of reference and meeting date will be made available in due course.