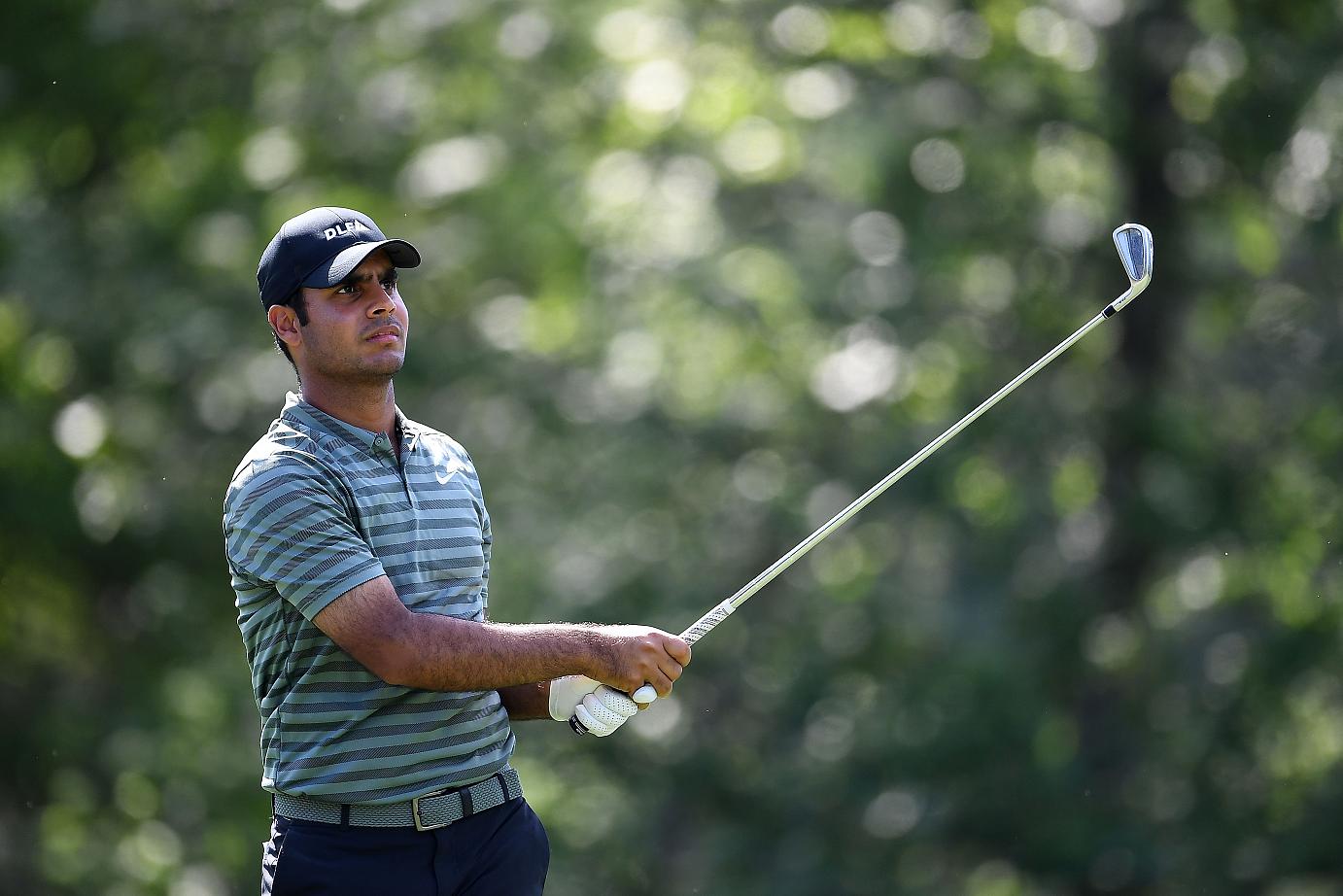 India's Shubhankar Sharma is preaching patience as a virtue to observe as he prepares for two mega tournaments, starting with this week's Genesis Scottish Open.
And there is also his mother's home-cooked food to savour as the 26-year-old looks to reignite his 2023 campaign.
The two-time DP World Tour winner is amongst a star-studded line-up at the Renaissance Golf Club in North Berwick which features eight of the world's top-10 golfers led by top-ranked Scottie Scheffler, reigning FedExCup champion Rory McIlroy and defending champion Xander Schauffele.
After starting the year with a tied seventh finish in Abu Dhabi followed by two other notable top-15s, Sharma's season has cooled off with more missed cuts than high finishes in Europe. However, he is not pressing the panic button at all.
"The next two weeks are big," said the 26-year-old Sharma, who has also qualified for The Open Championship at Royal Liverpool next week.
"Personally, the game has been really good. I feel it's a matter of perspective … sometimes you're playing really well and you're trying really hard to get results and they both don't match up. We all know how the game is … it's not always fair. It's one of those times right now for me where I'm playing really well but I'm unable to score. I'm hoping things will change this week. Every department is looking a lot better and it's a matter of putting in one good round to get going."
This week's US$9 million showpiece is co-sanctioned by the DP World Tour and PGA TOUR for the second successive year and presents some great rewards. If a player like Sharma can pull off a win at the Renaissance, an immediate PGA TOUR card awaits. The leading 10 players not otherwise exempt on the final 2023 DP World Tour's Race to Dubai rankings will also secure PGA TOUR cards.
"This (event) is slightly more high profile for us on the DP World Tour. Not every week we get to play an event which is co-sanctioned with the PGA TOUR. The field is elevated, it feels like a big event and obviously there are those 10 spots for DP World Tour players to play on the PGA TOUR," said Sharma, who is presently ranked 88th.
"It's not in the back of my mind, but it's a long term goal. Every small step, every good finish will take you closer towards that. Playing well here matters as the points are a lot more, so top-10, top-5 puts you right up there and a win obviously puts you straight into the U.S."
A massive upside for Sharma this week has been the presence of his mother Neena and sister Vandini, who flew into Scotland to join him and his father, Mohan Lal at the Genesis Scottish Open. The family will then travel together to the year's third major.
The perks include some delectable Indian food prepared by his mother in their rented accommodation. "It's very nice. I don't remember when the whole family has been together for an event, probably pre-Covid. My sister is very excited as it's her first time here. She's a big Harry Potter fan, and she's been going around (in Edinburgh). It takes the mind off the golf once you're done here, you go back and there's mum's cooking as well. It takes you back home in a way, and you're more in your comfort zone," said Sharma.
"It's not the game sometimes as it's more the mentality and how I'm approaching it. These next two weeks, I've taken a very relaxed approach and will follow the process which is what has worked for me in the past. If I can do that, good results will come.
"I like this golf course a lot. It's one of those which suits my eye and it's an amazing place, very beautiful place. The tournament really looks after the players and we always look forward to coming back here."