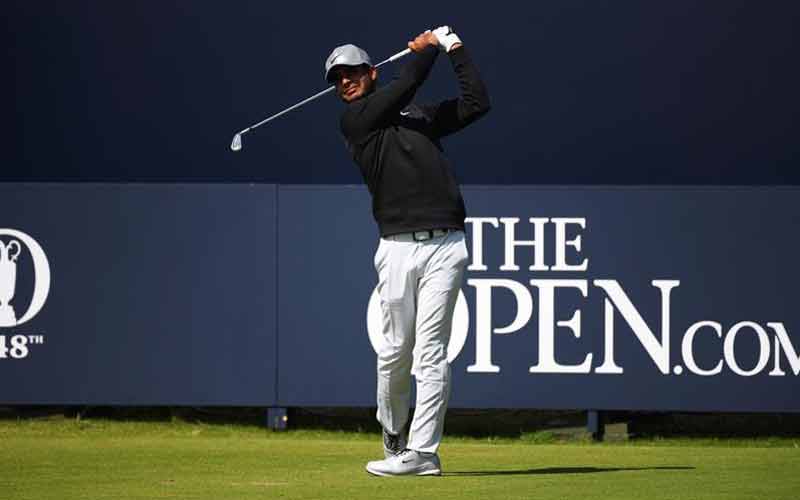 Portrush, Northern Ireland: India's Shubhankar Sharma marked his best performance at a Major championship by closing with a three-under-par 68 at The 148th Open on Sunday.
The reigning Asian Tour Order of Merit champion, who was making his second Open appearance at Royal Portrush this week, vowed to celebrate his birthday Sunday by finishing off strongly after a disappointing 77 in the third round.
He did not disappointed and even rewarded his endearing fans, who were singing his birthday song at the stands, by draining a birdie from 45 feet for a grandstand finish.
"I played really great today and that birdie on 18 made it even more special. I had a poor round yesterday and I felt really good to have made such a comeback like this.
"I'm not used to doing much on my birthdays but the last two birthdays at The Open have been very special. I was in a restaurant last year and everyone there just stood up and sang happy birthday for me. And today, I couldn't have asked for a better finish," said Sharma.
Sharma's final round did not exactly go according to the script as he stumbled with an opening bogey. But he replied quickly with birdies on holes two and three before adding another on eight.
The 23-year-old then mixed his card with two birdies and two bogeys from holes 13 to 16 before wrapping up with his birdie for a four-day total of three-over-par 287.
With his week at The 148th Open now over, Sharma is fueled with the belief that he can compete at the highest level and will be ready to contend at another Major very soon.
"Golf is a sport where you got to believe you can do it. I've played The Open twice now and I definitely feel I've the game to do well. I'm sure I'll play many more of these tournaments and I'll do better," said Sharma.