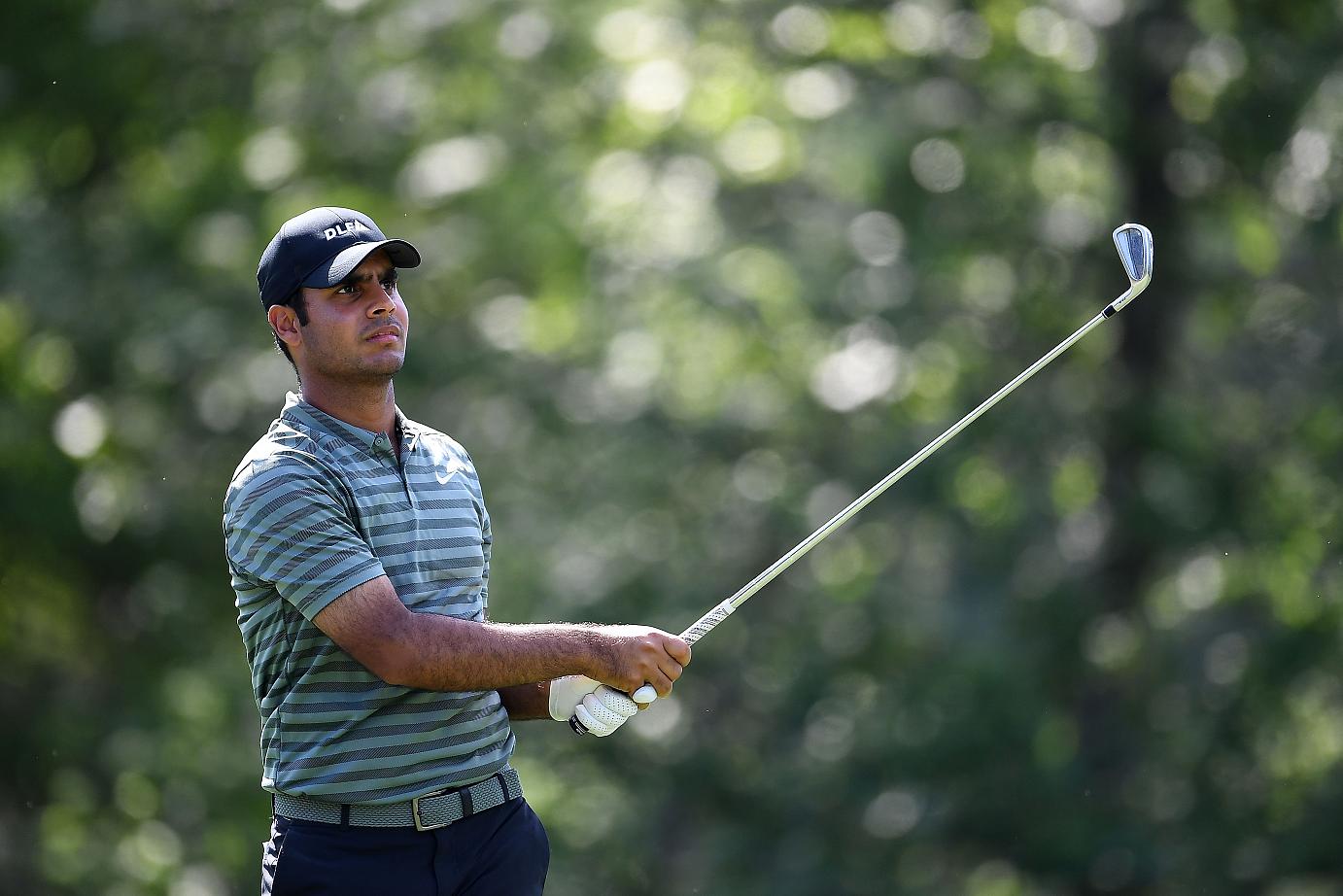 India's rising star Shubhankar Sharma has two simple goals to achieve at this week's World Golf Championships-Bridgestone Invitational.
The first is to gather enough courage and introduce himself to Tiger Woods and the second is to keep his PGA TOUR dream alive with a strong showing at the iconic Firestone Country Club.
The 22-year-old Sharma will make his debut on Thursday in the US$10 million showpiece headlined by title holder Hideki Matsuyama, World No. 1 Dustin Johnson, newly crowned Open Championship winner Francesco Molinari, 29 golfers from the top-30 of the FedExCup standings and 14-time major winner Woods, who will be playing in his first WGC event in four years.
"I'm really looking forward to the event as I've watched it on TV over the years," said Sharma. "It's a tough set up but it is a great tournament which has celebrated great champions. Tiger has won it so many times, and then guys like Adam (Scott), Hideki and other great players have won it too, so just to be a part of that is fantastic," added the current leader of the Asian Tour Habitat for Humanity standings.
Speaking of Woods, Sharma caused a few giggles when he tweeted the following message after the Open Championship: "Last word on one and the only @TigerWoods. I am yet to directly meet him. My nerves always get better of me, each time. Maybe, he will have to help me there:) A practise round will be ideal @WGC_Bridgestone, especially, looking at how it went for @F_Molinari :) @TheOpen."
"I think I'll go say hi to him (Woods), but I'm a bit nervous," said Sharma, who enjoyed a practice round with Molinari, Italy's first major champion, at the Open in Carnoustie.
"He's always with someone and I don't want to disturb him but I'll definitely make it point to say 'hi'. He's been a hero of mine growing up and it'll be great to just meet him. I'll make sure I don't get too starry-eyed! Just introduce myself and have a normal conversation. I'm sure a lot of people will tell him stuff like 'You're my inspiration' and I'm sure he's tired of hearing all that. I'll try to have a normal conversation and congratulate him as he's been playing well."
The young Indian has watched Woods' famous "Shot in the Dark" during the final round at Firestone in 2000 on YouTube numerous times, saying: "It's definitely a cool shot, one of the best shots he's hit in his career for sure," said Sharma, who will have compatriot Anirban Lahiri for company in this week's elite field.
To attain his second goal, Sharma knows he must pull off some great shots of his own to keep his PGA TOUR dream alive at the WGC-Bridgestone Invitational and next week's PGA Championship.
He impressed with a T9 at the WGC-Mexico Championship in March but has yet to replicate that success in seven other tournaments Stateside, with a T20 at the Fort Worth Invitational being his best.
"It definitely is still a goal to try and earn my PGA TOUR card this year but I have to play really well in the next two weeks. Playing on the PGA TOUR is my aim and I want to make it there," he said.
"It's been a breakout year where I've had the opportunity play in different tournaments against world-class fields. It's a different feeling when you are playing with the best in the world. In Mexico, I played really well and I thought I played well on the last day but didn't quite make the putts as I was tentative. I was happy with how I handled the occasion as I had a shot at winning a World Golf Championships event on my first try and that gave me a lot of confidence.
"I know I need to work hard to get onto a higher level. One thing for sure is I'm definitely much more comfortable playing amongst these players," said Sharma.