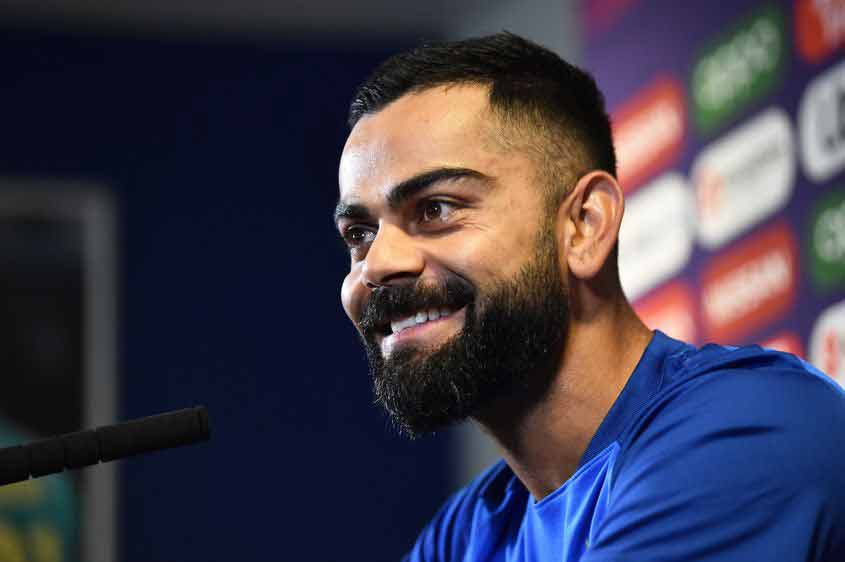 Kolkata: In a spectacular display, India clinched a resounding 243-run victory over South Africa, extending their winning streak to eight matches in the ODI World Cup. This impressive achievement maintained India's flawless record in the tournament. Led by Ravindra Jadeja's outstanding performance, claiming five wickets, India's dominant showing at the Eden Gardens left South Africa in disarray, solidifying India's leading position in the points table.
Batting first, Virat Kohli notched up his 49th ODI century, equalling a record, and fostered a 134-run partnership with Shreyas Iyer. Their captivating display at the Eden Gardens propelled India to a total of 326 for five against South Africa in their World Cup encounter.
Reflecting on the match, Virat Kohli, who was named Player of the Match, emphasized the significance of the game. "It was a big game. Probably facing the toughest team in the tournament thus far, there was motivation for performing well. The added significance of it being my birthday made it even more special. I felt a sense of the occasion being something more."
Commenting on the impressive start provided by skipper Rohit Sharma and Shubman Gill, Kohli added, "When the openers start in that fashion, you'd think it was a belter. Conditions change with the old ball. The message from the management was for me to bat deep, and I was content from that perspective. We knew we were above par when we reached around 315. I am enjoying playing cricket again, which is more crucial now, and that I am able to contribute for the team once more. Tendulkar's tweet holds a special place. It's overwhelming at the moment. Equalling my hero's record is a tremendous honor. He is perfection with the bat. It's an emotional moment. I remember the days I come from, the days I have watched him on TV. Receiving appreciation from him means a lot to me," said Kohli.
India skipper Rohit Sharma stated, "Looking at how we played in the last three games, we showed improvement in terms of adapting to the situation. We were under pressure against England. In the previous game as well, we lost a wicket in the first over, but managed to post a good score, and the seamers delivered. Today's pitch was not easy, and it required someone like Kohli, who batted according to the situation. Shreyas shouldn't be forgotten. It's important to allow players the freedom in the middle and to expect from them what the team needs. It's not always achievable, but when it happens, it looks good, and that's what happened with Shami. The same goes for Iyer; he wasn't getting runs, but he showed in the last two games the kind of class he possesses."
"Going hard in the first ten overs isn't something we've discussed. That's how Gill and I have batted together. We let our instincts take over. If the wicket is good, we keep going, and things fall into place. Jadeja has been exceptional. A big match-winner. He consistently does the job, often flying under the radar, but today is a classic example of what he does - scoring crucial runs late in the innings and taking wickets. Maintaining a balance and not getting ahead of ourselves is something we are constantly emphasizing. When we step onto the field, we want to play to our full potential," said Rohit.