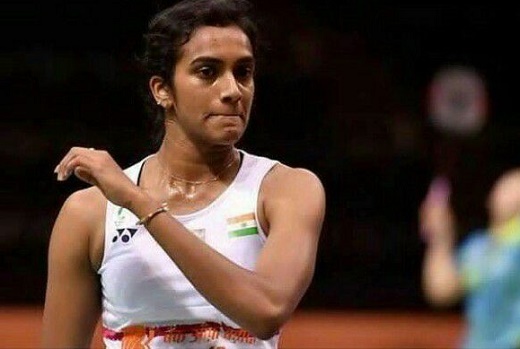 Three Super Series, three World Championship medals, an Olympic medal and a range of other podium finishes at the age of 22; PusarlaVenkata Sindhu is already five years old to making headlines and she has made it a habit -- win or lose but never say die.
PV Sindhu defeated the Japanese rival Nozomi Okuhara 22-20, 11-21, 21-18 in what was a rematch of the last month's World Championship final. And as Sindhu so often does, she silently proved a point and walked away to work harder on her game. After almost an hour and a half of physically and mentally taxing game, her eventual win might have a lot to do with her attitude, composure and the lack of crowd pleasing tricks following important wins.
The coaches of the teams though have different things to say. Some believe that Pullela Gopichand's student has shown some remarkable maturity and learnt some tough lessons from her defeat against the same opponent in the World Championship finals. That she is capable of doing this against any opponent in the world means Indian sports finds in her a very rare entity, a potential world champion.
"I was just going with the rallies. I didn't think anything because I had to control the shuttle a lot. While controlling the shuttle, nothing came into my mind," Sindhu would explain of the moment when she led 19-16 in the decider yet going on to lose the World Championship's final.
While becoming the first Indian woman to win the Korea Open Super Series, Sindhu did not repeat the same mistake and gave no room for her opponent to come back into the match and snatch her deserved gold medal from her. Sindhu has always been known for her grit. However, only after a few runner-up finishes many were beginning to associate the word 'Choker' with the Hyderabadi shuttler.
The best part about Sindhu, though, is that she chooses to speak through her performances rather than words. Three weeks later, she has come up with an answer. In the larger scheme of things this is expected to be her biggest strength, because for all the glamour, power and center-stage that international sports offers, it is often about letting one's game ahead of everything else. If one takes care of one's sport, everything else takes care of itself. With Asian Games and the Commonwealth Games coming up, more feathers are expected to make way in Sindhu's hat soon.
Keep Going Sindhu!