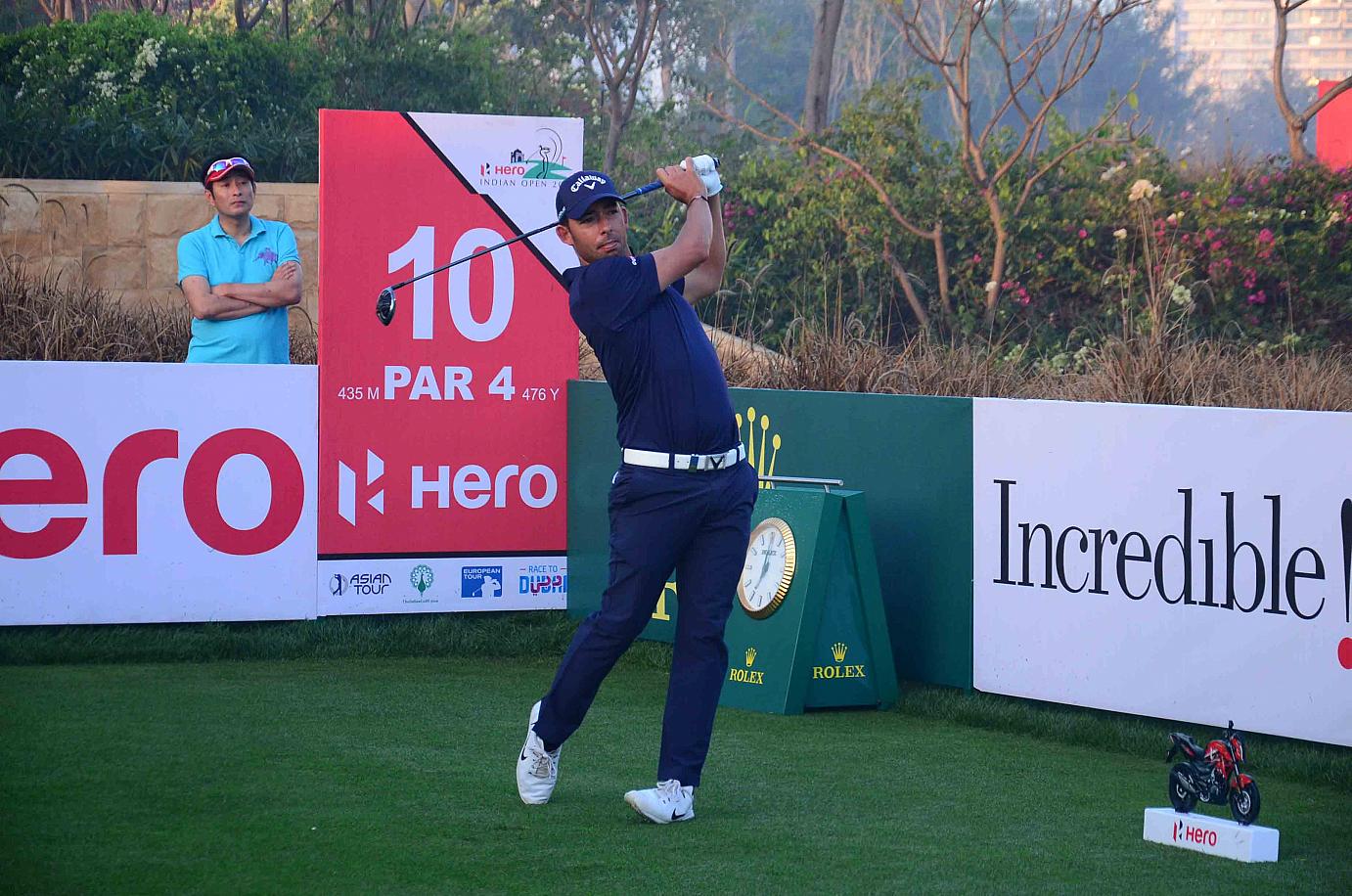 The estimated time Pablo Larrazábal took to get out of the bed and reach his tee at the DLF Golf and Country Club was 13 minutes. Woken up by an European Tour official, he had what he called "a ten-second shower", making a mad dash to the course. He went on to play a sizzler of a round that gave him the early lead on Thursday.
But by the time play ended on the first day, he was joined at 5-under by Matteo Manasserro, Paul Peterson and Keith Horne. However, Horne had not finished his round when fading light forced play to be stopped.
Larrazábal, whose phone seemed to have reverted back to Spanish time, failed to wake him up as planned. The fun-loving Spaniard said, "My lovely new iPhone went back to Spanish time overnight and I woke up at the hotel 38 minutes before my tee-time. Thanks to Dorothée, the secretary of the European Tour, who called me in my room and said 'Pablo, you're playing in 38 minutes, you must wake up and go to the tenth tee'."
He added, "I woke up, had a ten-second shower and I ran and had the courtesy car waiting for me. I arrived at the course 25 minutes before my tee-time. My heart was pumping big time, I was very nervous."
He went on, "I think the courtesy car made a world record from the hotel to the golf course in a couple of minutes, a ride that can take ten or 15 minutes, it was really wild."
Larrazabal, who once jokingly said that it was pointless to come to India, because SSP (Chawrasia) seems to win everything, birdied the 11th, but four-putted the 15th for a double bogey. He quickly got back with three birdies in a row to turn in two-under, which he termed as, "very, very good."
On his second nine, he found an even bigger streak of birdies. A three-putt on the first threatened to stall his progress but he made five birdies in a row from the fourth - including a holed bunker-shot on the fifth - before making another three-putt bogey on the ninth.