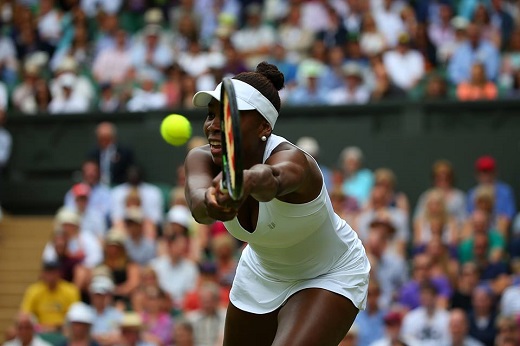 New York: Two-time champion Venus Williams made it into the third round after a straight sets (7-5, 6-4) win over Oceane Dodin on Day 3 at the US Open.
No.9 seed Venus Williams is one of seven women still in the running towards becoming the WTA's next top ranked player, needing to win the title to have a chance to returning to WTA World No.1 for the first time since 2002.
Meanwhile, No.13 seed Petra Kvitova wasted little time in reaching the third round of the US Open, needing just 59 minutes to see off Alizé Cornet 6-1, 6-2.
"I don't have any expectations here in the US Open or in the American hard court season," Kvitova said afterwards. "I'm just taking every match one day at a time. I'm glad I do have another opportunity to play here, but I'm not setting any goals for myself."
2006 US Open champion Maria Sharapova surged from a one-set deficit to eliminate Hungarian Timea Babos, 6-7(4), 6-4, 6-1. She survived another lengthy battle against Babos, who matched the Russian power for power throughout a two-hour and 19-minute tilt.
"I definitely wanted to enjoy the quality of tennis that I played with the other night, but I also wanted to put my mind onto this one," said Sharapova in her post-match press conference. "I knew it wasn't going to be easy, no matter who I was going to play today. It's always difficult after a match like that. My goal was just to get it done."
Pouille, Coric move into third round
Meanwhile, in men's section, Lucas Pouille claimed a five-set thriller in New York, battling to reach the third round on Wednesday. Pouille refused to succumb to Jared Donaldson, prevailing 7-5, 6-4, 4-6, 3-6, 6-4 after three hours and 27 minutes.
In another match, Borna Coric upset of No. 4 seed Alexander Zverev in the second round of the US Open. In the battle of the 20-year-old former junior rivals, Coric retained his unbeaten record against the German with a 3-6, 7-5, 7-6(1), 7-6(4) upset on Grandstand.
Courtesy: http://www.wtatennis.com; www.atpworldtour.com