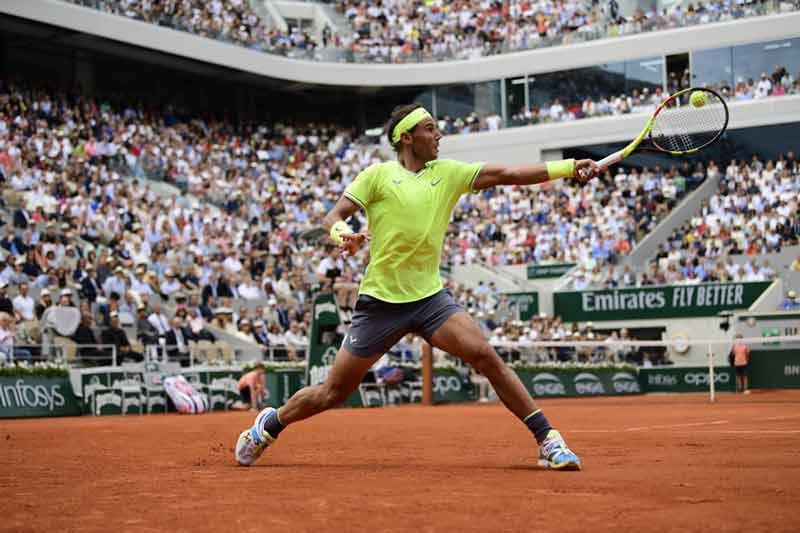 Rafael Nadal produced a scintillating game to beat a determined Dominic Thiem 6-3, 5-7, 6-1, 6-1 and win his 12th French Open title in Paris on Sunday afternoon.
The Spaniard secured his 12th Roland Garros title after three hours and one minute, striking 38 winners and converting seven breaks of serve. "It is truly incredible. I cannot explain it," Nadal said in French after his win.
Reflecting on the difficult period, including injuries, surgery, tournament withdrawals and surprise dips in form, before coming to this tournament, Nadal said: "Yes, not only this year - last year was a tough year too.
"I was only able to finish seven tournaments during the whole year and finished, like, World No.1. Give me a chance to win here last year and in Wimbledon I was very close. The US Open I had to retire, too. So a lot of issues, and then at the end of the season (issues) with the knee. Then I had to do surgery on my foot.
"And this beginning of the season, the level of tennis has been positive, but again, some issues, no? Like in Indian Wells, like Brisbane, like Acapulco, too….too many issues the last 18 months. So that's makes these last few weeks very, very special. All the things that I went through probably give me that extra passion when I am playing, because I know I will not be here forever. So I just tried to be positive, to be intense, and to be passionate about what I am doing," Nadal said in the press conference.
On being asked about being so close (just two below) Roger Federer's Grand Slam titles, the 2019 Roland Garros champion said that he's not concerned about chasing the Swiss. "I never tried to think about, well, am I gonna catch Roger or not. Being honest, I am not very worried about this stuff, no? You can't be frustrated all the time because the neighbour has a bigger house than you or a bigger TV or better garden. That's not the way that I see the life."