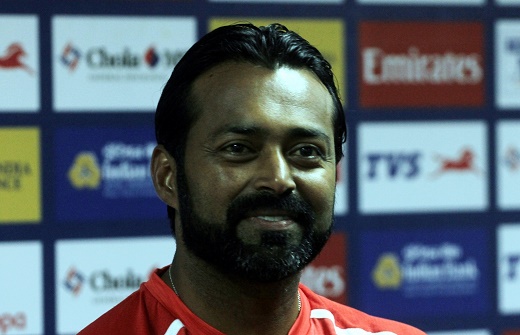 New Delhi: The matrimonial dispute between ace tennis player Leander Paes and his estranged wife will now be heard by another apex court bench as Justice Arun Mishra and Justice Amitava Roy recused themselves on Monday.
As both Paes and his estranged wife Rhea Laila Pillai failed to arrive at an amicable settlement, the bench observed, "Problem is that we can't force a settlement".
The bench decided to recuse from hearing the matter as Justice Mishra observed, "Since we have heard the matter in the chamber. We know so many things, it may influence ...."
As senior counsel H.A. Ahmadi appearing for Paes told the bench, "I have full faith ...,
"It is not a question of faith, it is a matter of propriety", Justice Mishra said directing that the matter be listed before another bench.
During the hearing, counsel for Rhea Laila Pillai told the court that Paes was backing out of his earlier promise pay maintenance and has not done anything for providing her with a residence.
The top court had earlier asked Paes and Pillai to appear before its mediation cell to settle their dispute. However, attempts for amicable settlement between the two has not succeeded so far.