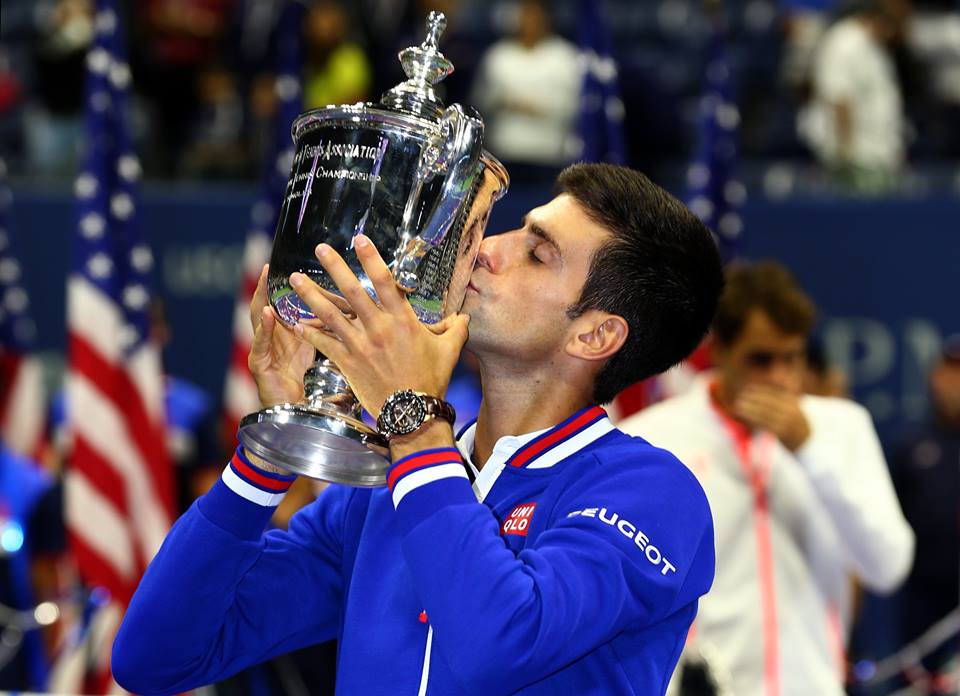 New York: Top seed Serbia's Novak Djokovic won his second US Open title, beating second seed Roger Federer of Switzerland 6-4, 5-7, 6-4, 6-4 in 3 hours and 20 minutes to win his third major of 2015 and 10th career Grand Slam, here on Sunday.

Speaking about his win, Djokovic said, "To win against one of the biggest rivals (Federer), who is all-time Grand Slam champion and who always keeps on fighting till the last point, keeps making you play an extra shot."

"It's been an incredible season. I'm very fortunate to experience a great success this year. I'm definitely very satisfied and proud of that," said the World No. 1, adding that Federer played great tennis throughout the entire year.

"I think as the season was going by he was elevating his game. He was improving. Now he came up with a different shot, as well, the shot that nobody has ever seen. He's not dropping his level too much. He's always going to be out there making you play your best if you want to win," said Djokovic.

Meanwhile, Federer said, "I am disappointed. But being back in a final is where you want to be. Playing a great champion like Novak is always a massive challenge."