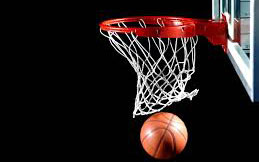 CHARLOTTE: Charlotte Hornets broadcaster Dell Curry told his son before Wednesday night's game.

Actually, Stephen Curry ignored his father altogether.

The reigning MVP scored 40 points in three quarters and the Golden State Warriors easily defeated the Hornets 116-99 to extend the best start in NBA history to 20-0.
On a night when the Hornets honored Dell Curry, the franchise's career scoring leader, with a "key to Buzz City," it was his oldest son who stole the spotlight by hitting 14 of 18 shots from the field and going 8 for 11 from 3-point range.

Stephen Curry, who grew up in Charlotte and starred at nearby Davidson College, scored 28 points in the pivotal third quarter, including his team's final 24. He hit 10 of 11 shots from the field, including all five 3s - many from well beyond the arc and in the face of a defender - to help the Warriors build a 21-point cushion.

He sat out the entire fourth quarter due to the big lead and didn't get a shot to break his career high of 54
He said the 20-0 start to the season seems surreal.

Nicolas Batum led Charlotte with 17 points and eight rebounds.

Klay Thompson had 15 of his 21 points in the first quarter as the Warriors bolted to an early 15-point lead.

Despite missing the inside presence of center Al Jefferson - out at least two weeks with a strained left calf - and 0-for-8 shooting from Kemba Walker in the first half, the Hornets fought back to cut the lead to 60-51 at the break.

But midway through the third quarter Curry got rolling, launching deep 3-pointers, several times turning and jogging back down court well before the ball even went through the net.

Curry hit jumpers from 24, 25, 30, 29 and 30 feet in the third period.

It marked the fourth time this season Curry has scored 40 points by the end of the third quarter. The rest of the NBA combined has reached that mark just once.

Curry has six 40-point games already this season.