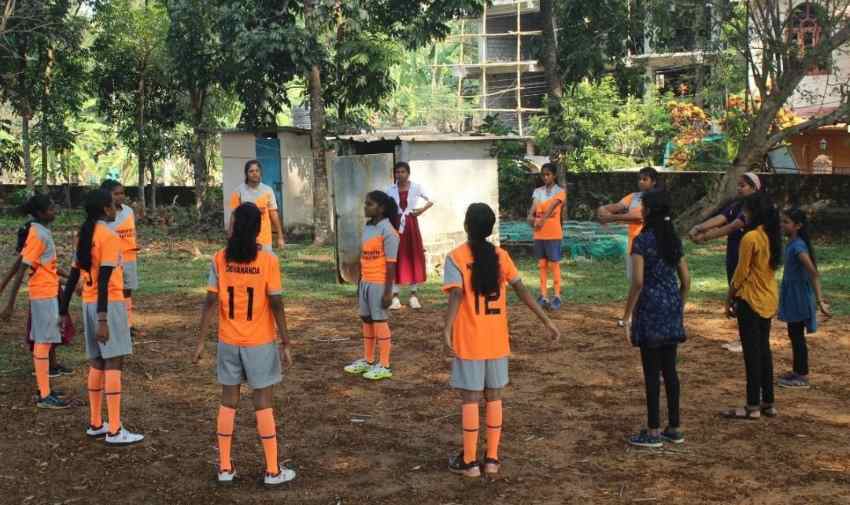 Bengaluru: As hockey's popularity grows in India, Kerala Hockey has been working hard to engage more youngsters in the sport. There was a time when Hockey was primarily popular in Kerala's Kannur and Thiruvananthapuram. However, due to the efforts of the state federation, most districts in the state are now demonstrating their interest in the sport.
"To promote hockey at the base level, we started a coaching camp in 2019 across all the districts. From 2020 onwards, we also started distributing hockey sticks and balls to schools," Rony Raynold, Executive Officer, Kerala Hockey and Kerala Olympic Association said.
"To develop hockey at the base level, Kerala Hockey distributed around 7000 hockey sticks and balls to around 298 schools in the state. Further, the senior players from the state are going as coaches to train these students in schools," he further added.
As a result of these initiatives, students from most districts have begun competing in hockey tournaments. Raynold pointed out that these steps have increased the reach of the sport at the base level.
"Due to these efforts, hockey is seeing increased participation in school competitions across Kerala. There are 4-5 schools competing in each district. Our grassroots level is expanding, and competition is heating up. There are more students coming to hockey," he said.
"Our district units are identifying schools where we can attract students to hockey, and we are reaching out to them for the distribution of hockey sticks and balls," Raynold continued.
Raynold described how the state federation had established a clear path for hockey talent to get the needed exposure.
"We are organising Intra District-Level hockey tournaments. From there, the winners compete in the State Championships, and from there we select teams for the National Championships. Apart from this, each district is organising five-a-side matches apart from other small tournaments across the years.
"There is a clear pathway for hockey players. The Junior Teams that we are selecting are also from the State Championships," he explained.
While the hockey culture is expanding in Kerala, Raymond admitted that it might take some time for the state to produce talents that can compete at the international level, but added that they are on the correct path.
"The hockey culture earlier in Kerala was limited to Kannur and Thiruvananthapuram. Now it is spreading across all important districts in Kerala. The popularity of hockey in Kerala is now coming up. It is also helping in improving the standards of hockey in the state.
"The strength of the Kerala team is on the rise. It may take a little time for us to provide some more players to the Indian hockey team, but we feel we are moving along," he added.
Hockey India recently announced the 'Hockey India ka Abhiyan Har Ghar Ho Hockey Ki Pehchan' program, which aims to engage all districts in hosting regular coaching camps and intra-district competitions in order to spread hockey to remote parts of India. Raynold said that Kerala Hockey shares the same vision and is working towards achieving similar goals.
"Our mission is to spread hockey in every household in Kerala. We align with Hockey India's mindset to spread hockey everywhere as it is a beautiful sport," he signed off.