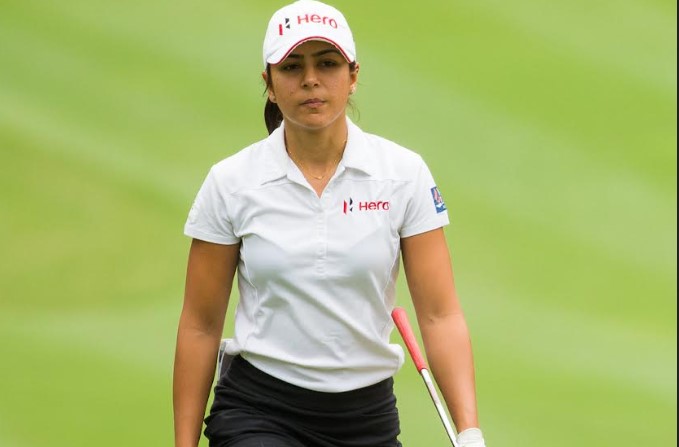 Bengaluru: Tvesa Malik continued her search for the form that has eluded her this season as she tees off in the tenth leg of the Hero Women's Pro Golf Tour at Prestige Golfshire, Bengaluru.
She is among the large field of 37 players competing for a purse of Rs. 12 lakhs as a whole set of talented amateurs are ready to challenge the professionals as they have this season.
Tvesa Malik and two-time winner this season, Sneha Singh, seasoned Neha Tripathi, Hitaashee Bakshi, Khushi Khanijau among others are ready to battle for honours.
Amateur Vidhatri Urs, winner by 13 shots in the ninth leg, leads a strong set of amateurs including Keerthana Rajeev Nair, who has already finished runner-up in recent week, Saanvi Somu and Mannat Brar, who has found much success in the Indian Golf Union circuit.
The field include 31 professionals and six amateurs, all of whom are capable of upsetting the pros. The last two events have seen amateurs show that they are the Hero WPGT stars of the future as Vidhatri won the ninth leg, while Keerthana finished second in the eighth leg and then Saanvi Somu was runner-up to Vidhatri in the ninth leg.
Prestige Golfshire one of the premier courses in the country is hosting back to back events, as they also had the ninth leg, which was won by Vidhatri.
With some of the pros away on the international circuit, Sneha Singh has a chance to extend her led on the Hero Order of Merit, The second placed Seher Atwal is playing in Singapore Ladies Masters alongside Pranavi Urs and amateur Avani Prashanth.
Tee times for the first round of the 10th leg. Of the Hero Women's Pro Golf Tour at Prestige Golfshire, Bengaluru:
1. 11:15 am: Ananya Datar, Asmitha Sathish
2. 11:25 am: Khushi Khanijau, Keerthana Rajeev (A)
3. 11:35 am: Gauri Karhade, Nayanika Sanga, Snigdha Goswami
4. 11:45 am: Saanvi Somu (A), Sachika Singh, Ravjot K Dosanjh \
5. 11:55 am: Rhea Jha, Tvesa Malik, Rhea Purvi S.
6. 12:10 pm: Saaniya Sharma, Ishvari Prasanna, Vrinda Yadav
7. 12:20 pm: Durga Nittur, Rishika Muralidhar, Disha Kavery
8. 12:30 pm: Anisha Agarwalla, Agrima Manral, Karishma Govind
9. 12:40 pm: Jyotsana Singh, Sneha Singh, Jasmine Shekar
10. 12:55 pm: Anaggha Venkatesh, Riya Yadav, Vidhatri Urs (A)
11. 1:05 pm: Mannat Brar (A), Kriti Chowhan, Shweta Mansingh
12. 1:15 pm: Hitaashee Bakshi, Prakruthi Sastry (A), Suchitra Ramesh
13. 1:25 pm: Neha Tripathi, Anvitha Narender (A), Oviya Reddi