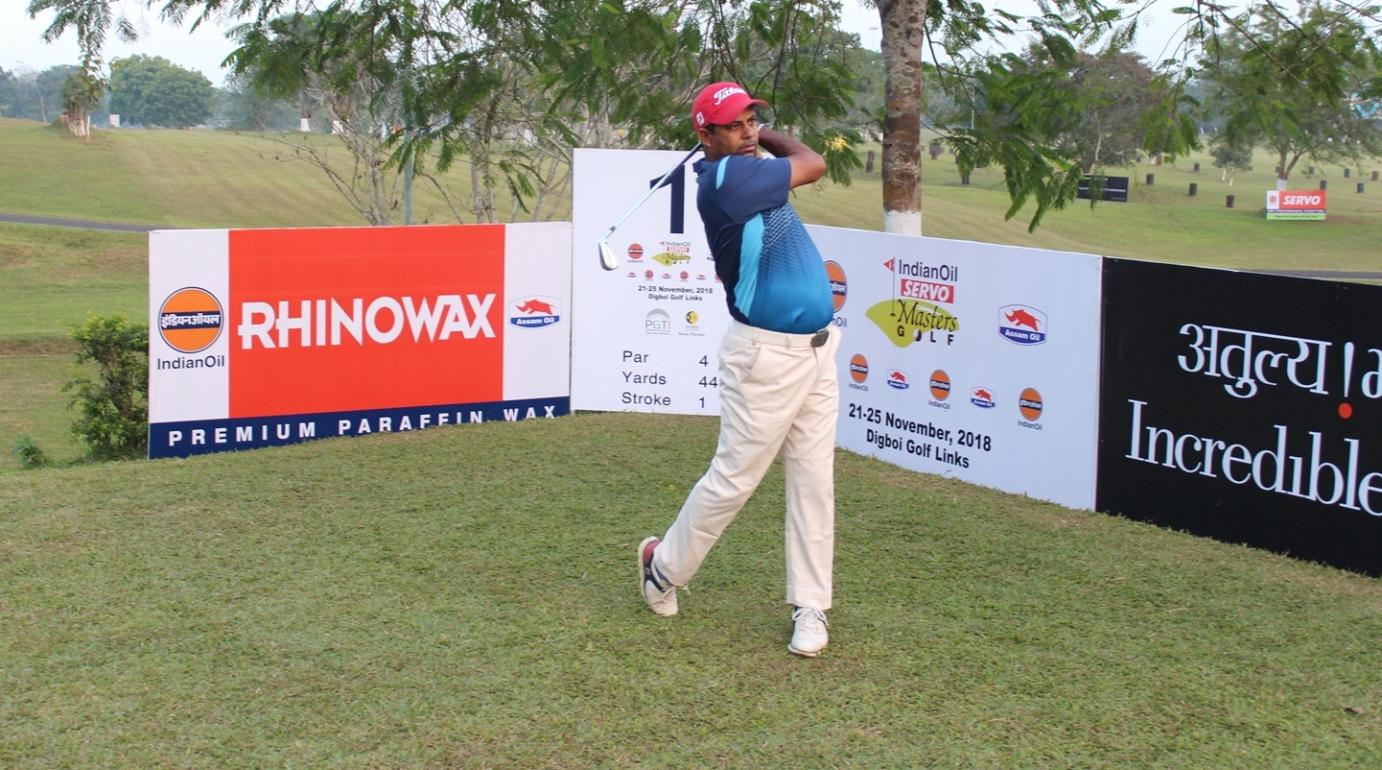 Kolkata's Mohammad Sanju continued his hot streak in round two of the IndianOil Servo Masters Golf 2018 to extend his overnight lead and charge ahead by four shots. Sanju posted a superb six-under-66 at the Digboi Golf Links on Thursday to go one better on his first round score of 67.
The 36-year-old Sanju, who enjoyed a late flourish with birdies on his last four holes, now has a halfway total of 11-under-133.
Chandigarh's Harendra Gupta, a former winner in Digboi, moved up four spots to second place at seven-under-137 after he carded a bogey-free 67 in the second round.
The cut fell at five-over-149. Fifty professionals made the cut.
Mohammad Sanju (67-66) began the day one shot ahead of the rest but suffered an early setback when he bogeyed the opening 10th. However, he gradually regained his position at the top with birdies on the 13th, 18th and third, all coming as a result of some outstanding wedge-play that left him with short putts.
Sanju, son of former professional Md Salim, then powered ahead with a flurry of birdies on the last four holes to build a significant four-shot advantage. He drained a 25-footer on the sixth and followed that up with tap-ins on the next two holes. Sanju capped the round with a confident seven-foot conversion on the ninth.
Sanju, looking to make amends for an ordinary season, said, "After a good drive earned me a birdie on the sixth, somehow I knew I could push ahead further and build a good lead as I was driving it well and was confident of making the last three fairways.
"My lob-wedge and sand-wedge really worked for me today and helped set up a number of short birdie putts. Unlike round one, I kept myself out of the rough, which also contributed to my score.
"The focus over the next two days will be to keep hitting good tee and approach shots which will help me stay out of trouble," added Sanju, who is currently in 58th place on the PGTI Order of Merit and is yet to register his first career win.
Harendra Gupta (70-67), the 2005 champion, produced an eagle and three birdies to make big gains on day two. He climbed from overnight tied sixth to second place courtesy three birdie conversions from a range of seven to eight feet.
Gupta, placed 21st in the PGTI's money list, said, "The key to my round were my accurate approach shots that led to 16 greens in regulation. My improved iron-play over the last few weeks can hopefully provide me the much-needed momentum in the final stages of the season."
Chandigarh golfer Rajiv Kumar Jatiwal's second round 69 which featured a chip-in on the 17th facilitated his rise from tied sixth to third position at five-under-139.
Defending champion Shamim Khan of Delhi (70) was a further shot behind in tied fourth along with Noida's Gaurav Pratap Singh (68) and Om Prakash Chouhan (71) of Mhow.
All the Digboi-based players missed the cut. However, Deepraj Chetia's six-over-150 was the best score among the local golfers after the second round.