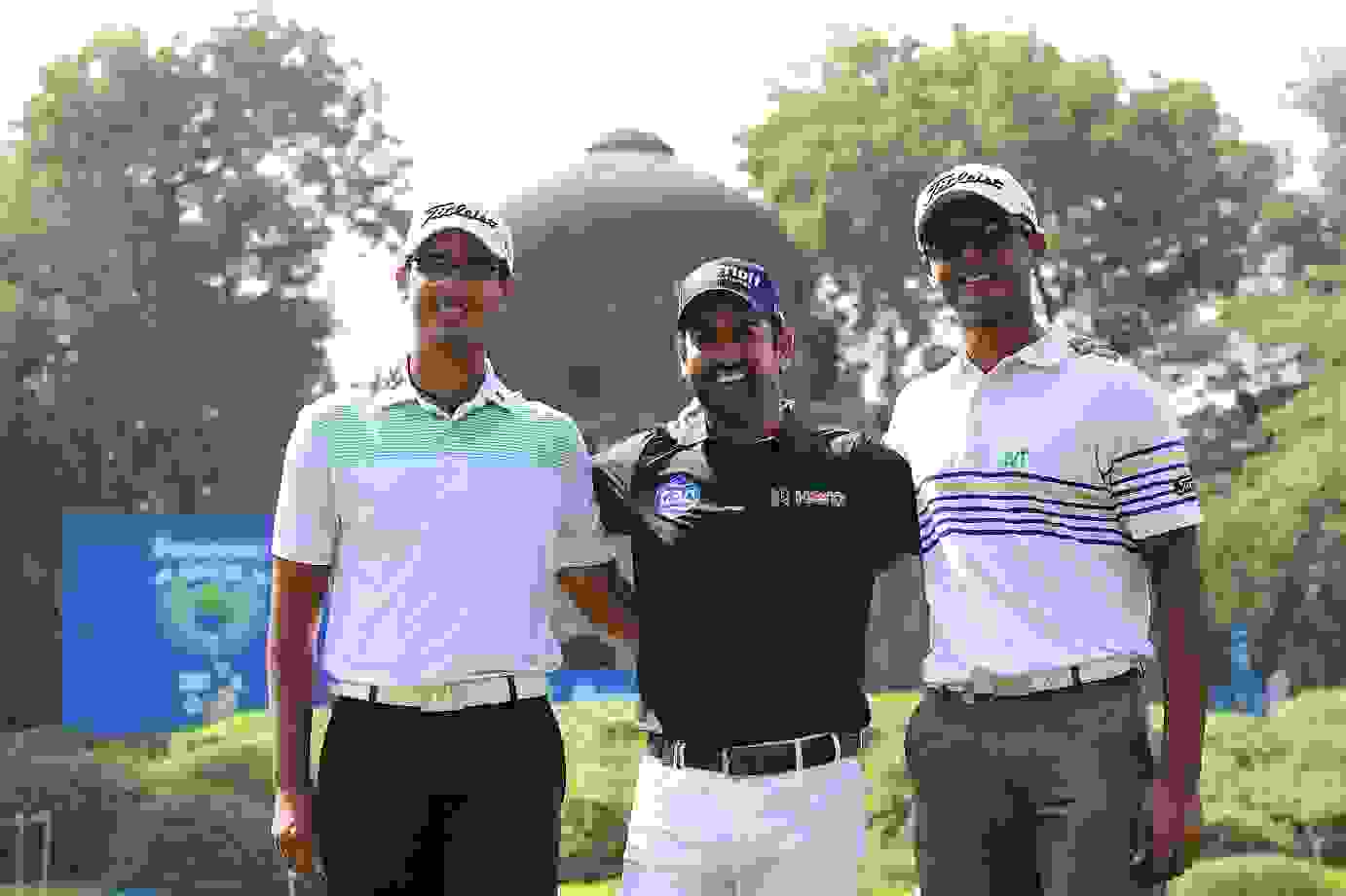 No player has won the Panasonic Open India more than once since it was first held in 2011. The event, held at the Delhi Golf Club since its inception has been won by Indians six times in seven stagings. So the Indians, 69 in the 126-man field, fancy their chances once again at the US$ 400,000 Panasonic Open India, which starts on Thursday.
Leading the field is the defending champion Shiv Kapur and the field includes three other past champions Digvijay Singh (2012), Chiragh Kumar (2015) and Mukesh Kumar (2016).
Kapur, who says he keeps replaying in his mind the images of him holding the Trophy at his home club and then having his then two-month-old daughter sitting on it. "It was one of the best moments of my career and this is where I have played most of my golf. Winning here was a dream come true and winning a second time and becoming the first player to become a repeat winner in Panasonic Open India would indeed be an icing on the cake."
Kapur also won the Panasonic Swing last year – which is an aggregate points race that spans five events – in Thailand, India, Indonesia, Malaysia and Japan.
The field also features India's legends like Jeev Milkha Singh, Jyoti Randhawa, Mukesh Kumar, Feroz Ali and others.
Jeev added, "I have seen many of these youngsters in action and they are fearless. Indian golf with a strong domestic Tour is doing great."
Feroz added, "It is great to see the new crop come up."
Mukesh, the winner in 2016, said, "I predict another Indian winner. We are used to this club and we have a great experience here."
Viraj Madappa, the winner of taking Solutions Masters in his Rookie Year, accompanied by a coach, Tarun Serdesai, is full of confidence. "I am playing well and have had some good results. Also, I have been coming to DGC since my amateur days and I love this club."
Leading the international challenge will be the in-form Thailand's Tirawat Kaewsiribandit, who has won his last two starts – first at the Asian Tour event in Pakistan and then in a domestic event in Thailand. Tirawat, who turned 29 today, is now looking at a hat-trick of titles to celebrate this golden period.
Apart from Tirawat, there is his compatriot Jazz Janewattananond, 22, a two-times Asian Tour winner, and Siddikur Rahman of Bangladesh, who has finished in the Top-10 at Delhi Golf Club in at least 10 Asian Tour events over the last decade. He also won the Hero Indian Open here in 2013.
In 2016, Jazz was contending for the title after two days before dropping to T-30 as the event was cut short to 54 holes because of inclement weather.
Siddikur, currently 97th on the Money List, is looking for a good result at his favourite venue to break into top-60 by the end of the season to keep his Asian Tour card for 2019.
He said, "I have been coming to play here since I was an amateur. I also won here as an amateur back in 2004. It's slightly similar to my home course Kurmitola Golf Club, just that my home course has less bushes. This week is important for me. I have been struggling a bit with my back injury. It's (the injury) been about four to five years now. It comes and goes."
Sandhu was one of the seven players, who Tied for second behind winner, Kapur last year, hopes to go one better this time.
Panasonic Open India in numbers
1 No. of times POI was reduced to 54 holes (In 2016,
when Mukesh Kumar won)
2 No. of play-offs at POI since start (2011 – Anirban beat Manav Jaini and Mardan Mamat)
2 No. of times Siddikur Rahman has been runner-up at POI
6 No. of Indian winners POI has produced since start
7 No. of players T-2nd at 2017 edition behind winner Shiv Kapur
8 No. of POI's (including 2018) held at DGC
17 The best under-par total by 2017 winner, Shiv Kapur
72 Par of the course at DGC where POI has been played
271 Lowest 4-round winning score (Shiv Kapur in 2017)
279 Highest 4-round winning score (Wade Ormsby in 2013)
300,000 Prize money at POI in 2011 and 2012
47,550 Winner's Purse at POI in 2011 and 2012
350,000 Prize Money at POI in 2013 and 2014
54,000 Winner's Purse at POI in 2013 and 2014
400,000 Prize money at POI from 2015-18
72,000 Winner's Purse at POI from 2015-18
Highlights
No player has won the POI more than once
Siddikur Rahman has finished second twice, but never won POI
SSP Chawrasia has 3 Top-5s, including one win
Jyoti Randhawa, Siddikur Rahman and Mithun Perera have 3 Top-5s, but no wins at POI
All eight editions of POI have been held at DGC