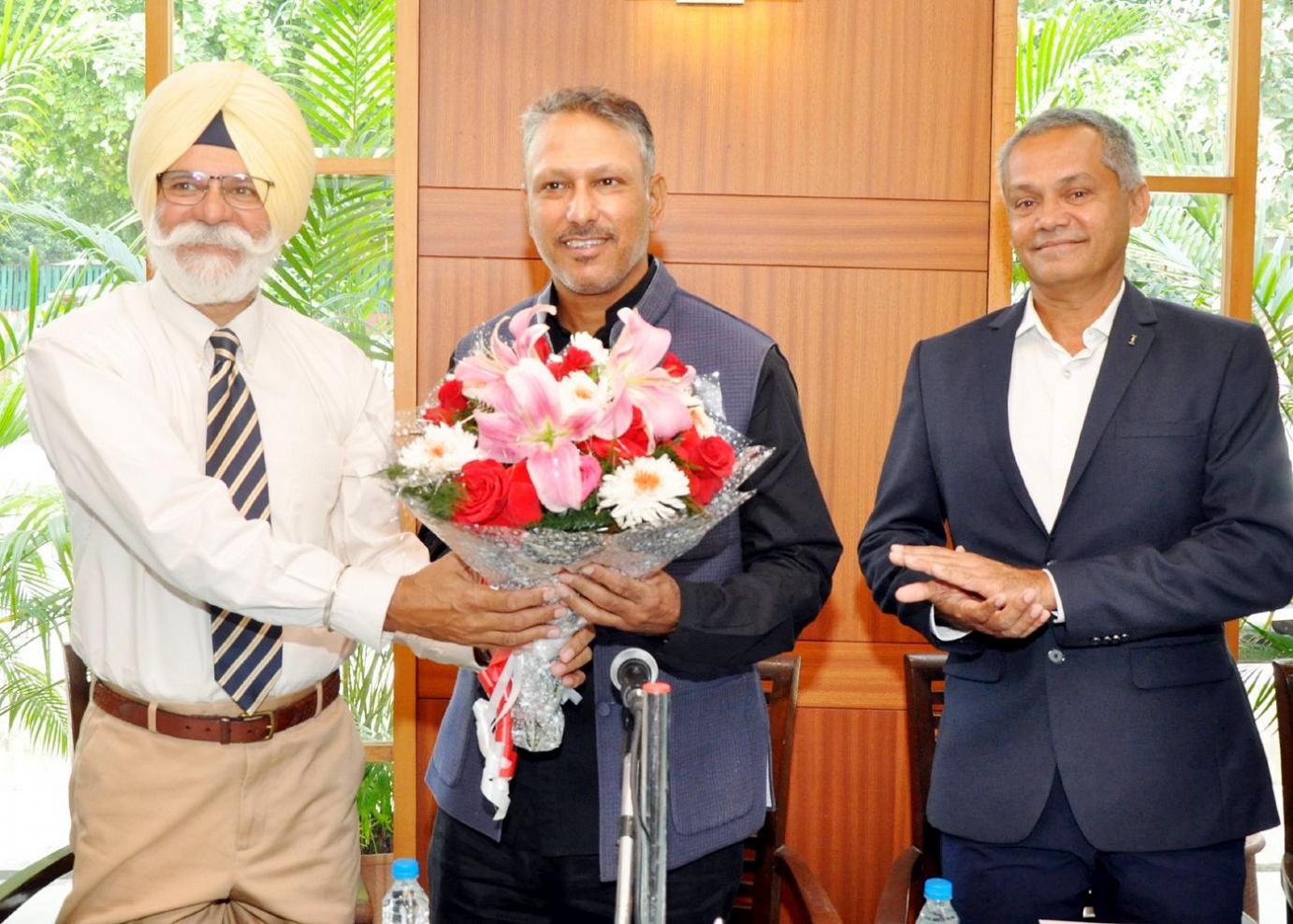 The Professional Golf Tour of India (PGTI) and TAKE Solutions have jointly launched the Jeev Milkha Singh Invitational presented by TAKE Solutions. The tournament will be staged at the esteemed Chandigarh Golf Club from November 1 – 4, 2018. The main event will be preceded by the Pro-Am on October 31.
The tournament, in its third edition, has been renamed from 'TAKE Open Golf Championship' to 'Jeev Milkha Singh Invitational presented by TAKE Solutions' as a gesture to honour Indian golfing legend Jeev Milkha Singh. The event which will be staged at Jeev's home course, the Chandigarh Golf Club, will offer a whopping Rs. 1.5 crore in prize money. Club President Birinder Singh Gill said that "we have worked extremely hard towards getting the highest ever prize money event at Chandigarh Golf Club. The level of golf the city is about to witness will be an eye-opener for the golf enthusiasts".
Top names competing in this event will be Jeev Milkha Singh, SSP Chawrasia, Shiv Kapur, Jyoti Randhawa, Md Siddikur Rahman (Bangladesh), Viraj Madappa, Khalin Joshi, Chikkarangappa, Chiragh Kumar. The winner will be awarded Rs. 24,24,750 (16.165 % of total prize money), Rs. 16,74,750 (11.165 %) for the Professional in second place, the third spot will earn Rs.9,39,750 (6.265 %), fourth Rs. 7,59,750 (5.065 %) and fifth Rs. 6,09,750 (4.065 %). The Chandigarh Golf Club provides the ideal setting for the tournament as it is the place where Jeev began his golfing life and gave shape to his dreams.