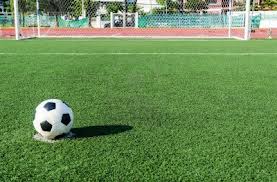 HYDERABAD: Fateh Hyderabad AFC announced on Thursday a unique grassroots football development initiative, "The One Child, One Ball Program" in collaboration with world renowned grassroots football coach, entrepreneur and author Tom Byer in Hyderabad. Together they will be imparting this program with hundreds of kindergartens and primary schools across the city. Tom Byer alongwith Yogesh Maurya and Fateh Hyderabad will introduce bottom-up approach of developing skilled players, with the aim of Hyderabad to become the model of change for India and hopefully the rest of Asia.
Announcing the partnership with Tom Byer, Director T3, Yogesh Maurya said "We are here for the long term development of football. Tom has crossed the globe sharing his experiences and philosophy of introducing kindergarten boys and girls to ball manipulation. Technique is the foundation of any football player. His success in Japan and now China is well documented. He is being courted by the giants of our game across the world, and I feel blessed and fortunate to have him here. He is my partner, but first and foremost, my mentor and great friend and shares the passion Aditya and I have to see boys and girls enjoy a love for the ball."
Among the first to sign up for "The One Child One Ball Program" were Iris Florets Group of Schools. Maurya added, "Iris Florets is very committed to football and sports overall at the pre-school age. They have mandated play areas at all of their pre-schools to ensure physical development (gross and fine motor skill development) and overall health of the children. Our philosophies match perfectly."
Internationally well known for his football training programs at grassroots level Tom Byer expressed immense excitement on his collaboration with Fateh Hyderabad AFC. " Fateh Hyderabad is taking a unqiue approach and I believe is setting a new standard for how football clubs in Asia should approach grassroots development. The One Child One Ball Program is aimed at educating both parents and children between the ages of 2-6 on the importance of basic ball manipulation skills with a football. We have a comprehensive program of India specific seminars, workshops and events for both the parents and children to develop and love this game passionately.
"I strongly believe India has immense scope to build national level and professional level of football stars in the future. We have seen some tremendous individual performances by Hyderabad's world class badminton and tennis stars. It's a great start and highly inspiring. It all starts with educating parents of young children. "
Tom Byer, 55, is known as the godfather of Japanese Youth Football, where his camps, soccer schools, a segment on a Tokyo television children's program and a monthly feature in a leading manga have taught basic techniques to future stars like Aya Miyama, a member of Japan's World Cup champion women's team, and Manchester United's midfielder Shinji Kagawa.
Tom Byer has now been working in China for five years, and is currently the Head Technical Advisor to the Chinese Ministry of Education, and oversees the Beijing Bureau of Education's pilot kindergarten football program, and is Adidas Grassroots Football Ambassador in China, and AIA Insurance's Grassroots Football Ambassador for 18 Asian countries. He is the only foreigner on the Advisory Board of the Chinese Minsitry of Education as the country seeks to become a dominant global power in the sport. More recently, Byer, an official Technical Advisor with the Asian Football Confederation, is working with UEFA and the German Bundesliga.
The One Child One Ball program emphasises that the child's most influential teacher is his/her parent. "The technical philosophy empowers children so that they can go out and practice on their own — one player, one ball. We believe you don't need a full-size pitch. You don't need 10 other players. You don't need to have a coach with you. " Tom said.
A brief visual presentation of the program showed that a young child does not need a big field and expert coaches to develop their fine motor and coordination skills at such a young age. All they need is the ball and a small space even in the living room of a house to gain these critical skills. "Dr. John Ratey of Harvard University wrote the foreward and afterward to my book Football Starts At Home is a renowned psychiatrist whose research has well documented the links between exercise and mental and emotional well being of children."
"India has some 100 million children under the age of 5. That's 200 million parents. As Tom always reminds me, Uruguay has a lot less people, and they've won the World Cup. Educate the parents and check back in five years," declares Maurya.
Arshiya Afsar, Co-founder & Executive Director of Iris Florets Schools present the launch conference said "Preschool football training is not just about introducing youngsters to the great game; but it can also have positive effects on their whole life. Whether they need a confidence boost, experience of working as a team or just the opportunity to let go and be free, physical play is the answer. Through this association with Fateh Hyderabad's Football Grassroots program, iris wants to develop essential skills of the children that can be transferred to their everyday lives. Like - co-ordination, balance and concentration, not to mention boosting of self-confidence, teamwork and essential social skills. The obvious advantage to our children from this program will be gross and fine motor skill development, pencil grip, painless writing, even numeracy and colour identification skills. The Grassroots program fits perfectly with our vision to provide Holistic development to the children of our schools with unique and fun teaching. "
Fateh Hyderabad AFC made its debut in the 2nd Division I-League in the 2015-2016 season. The 2nd Division I-League us the 2nd highest tier of National football in the country. After 1 year of valuable experience Fateh Hyderabad AFC is participating in the 2016-2017 I-League 2nd Division Season with a well prepared team mixed with youth and experience.