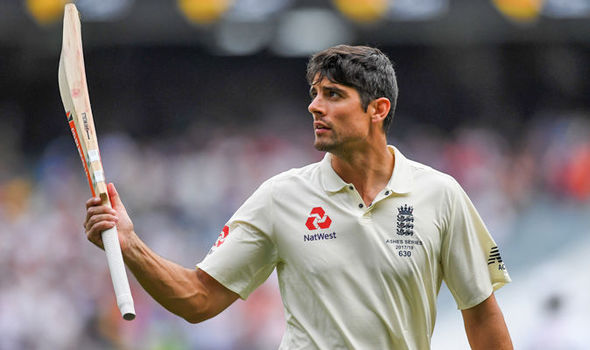 Having lost the series despite a couple of matches that could have gone either way, India will now look to end the long England tour with a win in the final Test Match at Oval. The Final Match of the tour is not surprisingly, Alastair Cook's last International Match and it goes without saying then that the hosts will want him to be a part of the winning team- for one last time in the International Cricketing Arena. The former England Captain will be in for a mega farewell when the two teams meet for the final Test.
Although the Indians will line up when Cook enters to bat as a mark of respect, that is only a symbolic gesture and Virat Kohli and his men will continue their search for victory, knowing full well that 3-2 will be looked upon as a far more competitive series than a 3-1 or 4-1. However, for India to win the final Test, India will have to abide by what their captain explains as "crossing the line". India have had their moments in the series and the results could have easily gone in India's favor, had they been able to hold on to a few crunch situations of the match.
Now that the series is already lost, India may play more freely and perhaps a few changes in the squad can be expected. While it is tempting to go with somebody like Prithvi Shaw, it would be interesting to see who Kohli sticks to for this last Test. Even R Ashwin faced a lot of criticism for his ineffective bowling at Southampton and Virat may consider playing Jadeja but that option looks unlikely given Kohli's faith in Ashwin.
A consolation win in the final Test Match may just give them enough confidence going into the Asia Cup and then for the Tests against West Indies. England, on the other hand, despite their vulnerabilities have managed to clinch the series. The fact that the last Test is also Cook's farewell game is the only factor that may put some extra bit of pressure on the England team. With the inclusion of Moeen Ali, England have looked a far more balanced side as he not only picked up 9 wickets in the Previous Test but is also a useful option in the batting order.
For a change it is India's batting that has cost India this series. On either side of Virat Kohli, not many have been able to show resistance to quality bowling from the opposition. In the lone Test that India won, it was India's batting besides Virat that clicked. The onus will be on the batsmen to give India- a much needed consolation win in the Final Test as the bowlers look well in shape to take another 20 wickets in Oval.
The teams meet for the Final Test at Oval, 7th September (Friday). Broadcast Starts 15:30 Hours (IST).