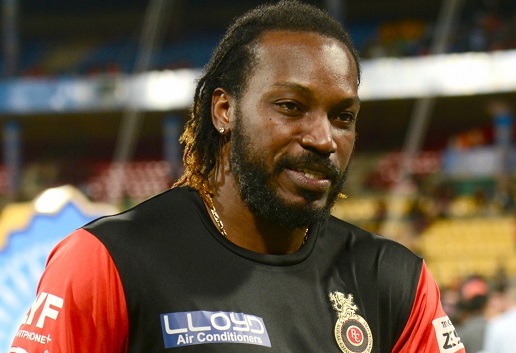 The Champions Trophy is also called the mini world cup. Talking about the batsmen, many greats of modern era cricket have dominated the list of top run getters. As the tournament has got underway in England, let's look at the top 5 run getters in Champions Trophy.
1. Chris Gayle
Scoring 791 runs in 17 innings, Chris Gayle is the leading run scorer in the history of the tournament. He played a crucial part in the 2004 tournament when West Indies were the winners. He was second highest run scorer in 2004. He also smashed 3 centuries in 2006 tournament. He also holds the record for the smashing most number of 4s in the tournament history, smashing 101 fours.
2. Mahela Jayawardena
The classic right handed batsman has scored the most runs in the tournament for Sri Lanka. He scored a total of 742 runs in 21 innings, which included 5 half centuries. He was one of the most important players of Sri Lanka over the years and is the most capped player from his country.
3. Kumar Sangakkara
He managed to score 683 runs in 21 innings. Along with Mahela Jayawardena, he was the power of Sri Lanka's batting middle order. He has smashed 4 half centuries and an unbeaten century in the tournament. He scored 134 against England at Kennington Oval in London.
4. Sourav Ganguly
Former Indian captain is the highest run scorer for India in this tournament. He scored 665 runs in just 11 innings, including 3 centuries and 3 half centuries. He also holds the record for smashing the most number of maximums in the history of the tournament. He managed to hit 17 sixes. He remains as one of the most consistent players of the tournament.
5. Jacques Kallis
The all-time great player, Jacques Kallis was able to score 653 runs in 17 innings in the tournament. He smashed a century in the inaugural edition of the tournament against Sri Lanka at Dhaka. He played his last champions trophy in 2009.