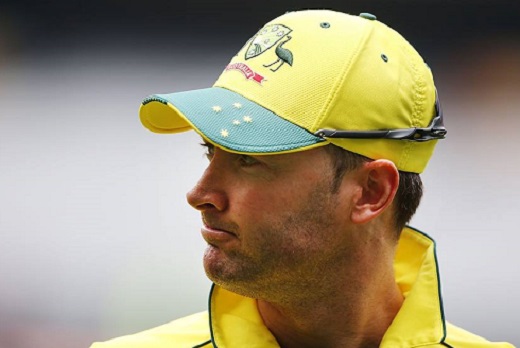 Kolkata: Former Australia captain Michael Clarke on Saturday said he expects India and Australia to reach the ICC Champions Trophy final, and hoped the latter would win by one run.
"I am backing India and Australia to play the final and hope Australia win by one run," Clarke told reporters on the sidelines of an event in the city here.
The 2007 World Cup winning skipper said that the conditions in England would be the key.
"The actual conditions in the UK are going to play a big part. So I think about the Australian team for example, if there is swing and seam in the pitch I think the Australian fast bowlers are going to be really tough to face.
"That will hold Australia in good stead. (Mitchell) Starc, (James) Pattinson, (Josh) Hazlewood, (Pat) Cummins those four fast bowlers bowl 140-150kmh so if there is any swing or seam they will be tough to face.
"As will the likes of South Africa who have got good fast bowlers," the 36-year-old said.
If it's hot and there is spin in the wickets, Clarke said the Indian spin pair of Ravichandran Ashwin and Ravindra Jadeja will wreak havoc.
"If it's hot and the pitch spins, you think of no better exponents of that then Ashwin and Jadeja. So I think that will play into India's favour.
"He (Jadeja) is as good a spinner as anybody in the world. India have got two very very good frontline spinners and if conditions turn in the UK those two spinners can do a lot of damage to all the teams," the right-hander who has played 115 Tests and 245 One-Day Internationals for Australia, opined.
Asked if Indian batsmen not being at their best in the ongoing Indian Premier League (IPL) is a cause of worry going into the eight-team tournament starting June 1, Clarke said it's a different format to T20 and the likes of skipper Virat Kohli and Rohit Sharma should not be perturbed.
"It's a different format One day cricket to T20. There are similarities but with regards to batting you got to give yourself a chance to get into your innings. I don't think the Indian batsmen will be too concerned whether they have performed during the IPL or not.
"They will have enough time to be ready for the tournament. They will be confident. They won the Champions Trophy last time and have had success in the shorter format in the UK. So they will be confident they can give their best," he said.
Clarke added that the blend of youth and experience in the Indian ranks should work to their advantage.
"They have got a good mix of youth and experience. I think that's really important in major tournaments."
India have the likes of seasoned campaigners MS Dhoni and Yuvraj Singh in their squad alongwith youngsters like Manish Pandey and Hardik Pandya. The defending champions begin their journey on June 4 against arch-rivals Pakistan in Group B.