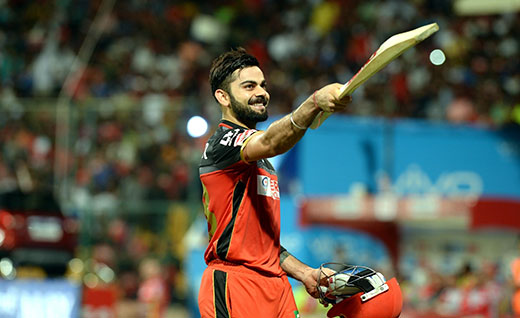 Bengaluru: Royal Challengers Bangalore (RCB) on Thursday received a major shot in the arm after skipper Virat Kohli was declared match fit ahead of the crucial tie against Mumbai Indians at home on Friday.
"The Board of Control for Cricket in India (BCCI) medical team on Wednesday confirmed that Indian Cricket team and Royal Challengers Bangalore captain Virat Kohli has regained match fitness," the board said in a statement.
Kohli, who injured his right shoulder while diving on the field during the third Test against Australia in Ranchi last month, missed the fourth Test in Dharamsala and alos the opening three matches of the RCB.
"He will now be available for RCB's next match against Mumbai Indians on April 14 in Bengaluru."
"The Indian captain had undergone rehabilitation after sustaining an injury to his right shoulder and has now recovered to be able to participate in IPL 2017," it added.
The 28-year-old's return to the playing XI will definitely boost the morale of the side, which lost two of their outings so far.