Pranavi Urs was queen at the Karnataka Golf Association on the third and final day of the India Final of the IIFL Wealth Golf Invitational Faldo Series beating stiff competition from Delhi's Anika Varma. The Under 16 category was decided in a play off on the final hole. Pranavi walked on to the 18th green looking to make par to keep her one shot lead, but a close miss and she made bogey to take the game into a play off. Pranavi started positively making birdie on the first hole and putting enough pressure on Anika.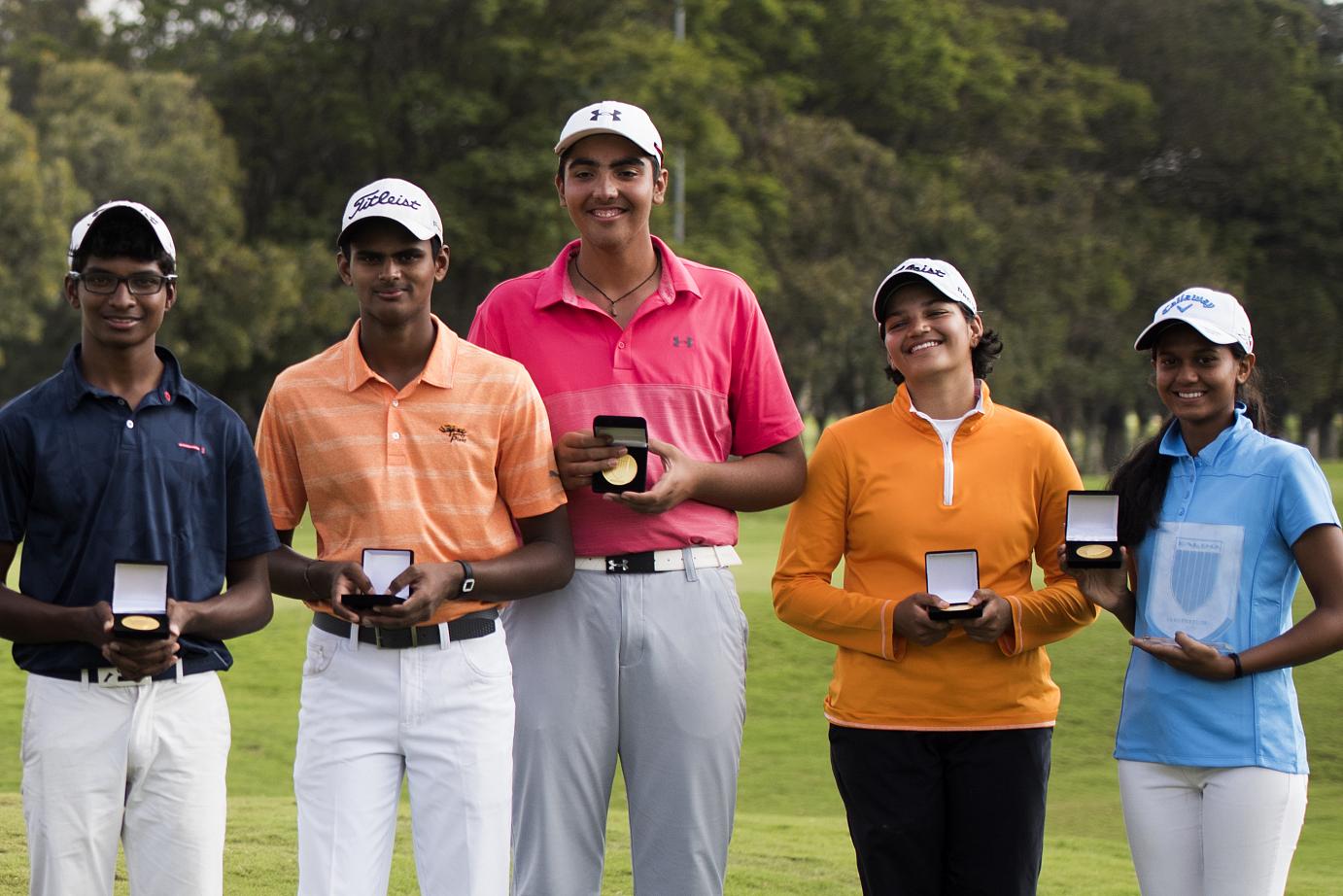 The playoff took place on the 18th where Pranavi had made bogey. Keeping her composure with a great approach shot, she managed to make par & Anika made bogey to declare her as the winner in the nail biting playoff. Pranavi's total after 3 days was 223 ( 79,71,73) and won the spot to play in the Girls Under-16 category at the Faldo Series Asia Grand Final.
Commenting on her win, the Asian Games aspirant Pranavi was first to accept complements for her game today, sharing, "I started off pretty good today, didn't finish too well. Getting into the playoffs, I was quite nervous, cause I had actually bogeyed the 18th hole, and a par there was enough for me to win at the end. At Vietnam, I just want to play how I played here today, take it shot by shot and make India proud."
She was also declared the Best Golfer of the tournament outclassing all competition, with the best total score after the 3 rounds.
In the Under 18 boys category, Rahul Ajay, who entered the final draw through the IFL Wealth Golf Invitational Faldo Series-India regional qualifiers in Hyderabad,continued his fine form at KGA over 3 days and won in a tense finish. His total over 3 days was 225 (71,77,77). This was the toughest category was the Boys Under-18 with some of the best amateurs participating in the category like southpaw Kartik Sharma from Kolkata & Sunhit Bishnoi from Gurgaon. They both ended their 54 holes, 4 strokes behind at 229. Acknowledging tough competition from Karthik through the day Rahul is looking at the next two months as a chance to improve his game before he heads to the finals in the U-18 (Boys) Category.
Surya Kumar K, who earned the spot in the U-21 (Boys) Category with total 54 holes scores of 224, is looking forward to participate in his first ever international tournament.
Closing the India Final, South Zone Council Member of the IGU, Madhavi Manthani, concluded, "The Nick Faldo series promotes junior golf in a good way, and provides juniors an opportunity for youngsters to play on the international stage, and face competition on that high level. The Faldo Series is held across the globe, and pitting our Indian juniors against the cream of the crop of young golfers across the world is great exposure for them."
Qualifier Scores for the Faldo Series Asia Grand Final
Girls U -21
Tanirika Singh 232 (78, 74, 80)
Girls U-16
Pranavi Urs 223 (79, 71, 73)
Boys U-21
Surya Kumar K 224 (73, 78, 73)
Boys U-18
Rahul Ajay 225 (71, 77, 77)
Boys U-16
Harshjeet Singh Sethie 225 (76, 77, 72)