Sri Lankan Mithun Perera's classy six-under-64 gave him the opening round honours at the 10th edition of the CG Open being played at the Bombay Presidency Golf Club in Mumbai.
Mumbai's leading golfer Anil Bajrang Mane too had a terrific start to the week as he carded a five-under-65 to be placed joint second along with Patna's Aman Raj and Delhi-based Vikram Rana.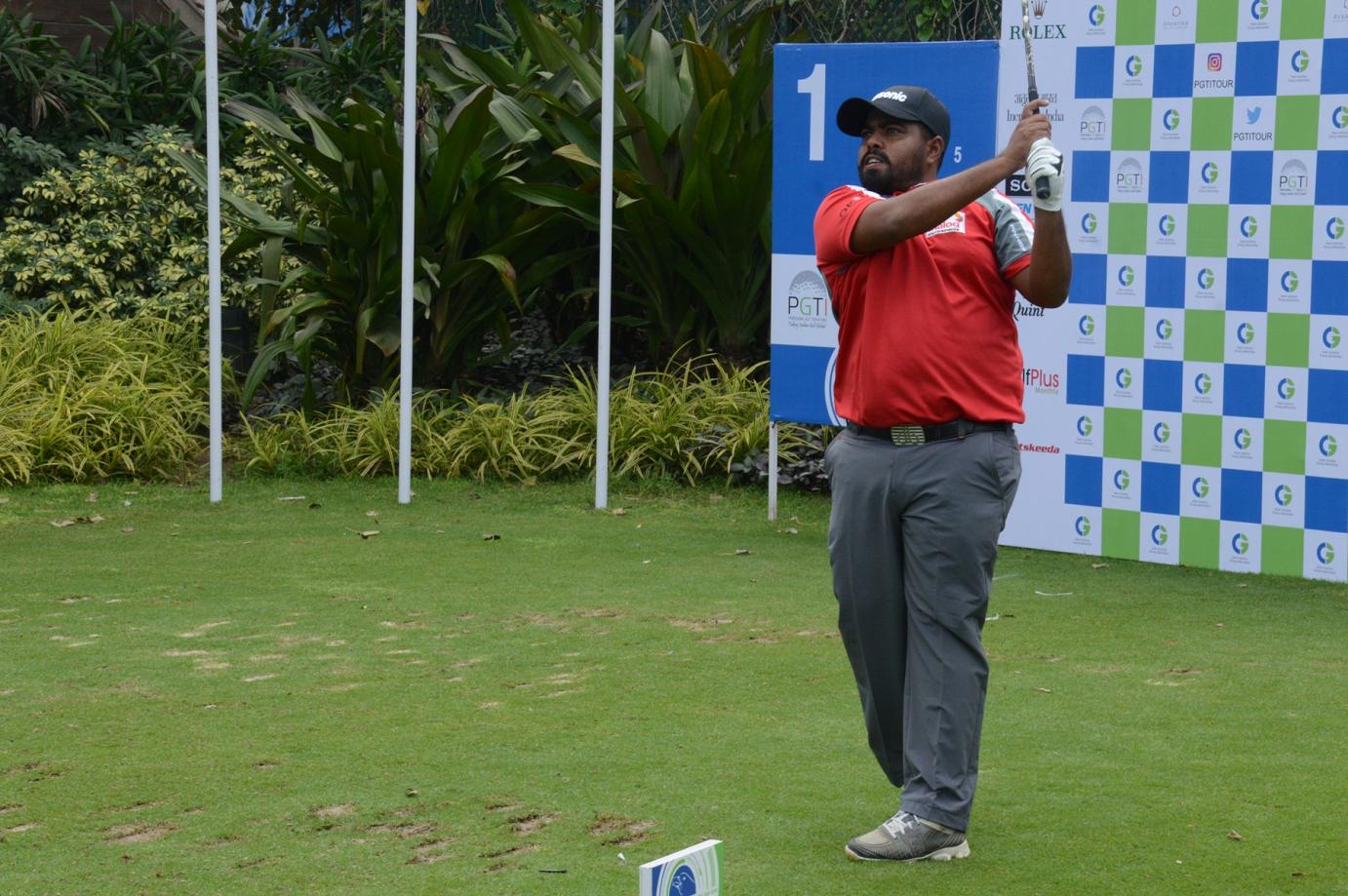 Mithun Perera returned to one of his favourite venues in style making 17 greens in regulation and eight birdies. He was off to a flying start with birdies on his first three holes, the 10th, 11th and 12th. The 30-year-old, a winner of five individual titles on the PGTI, then stumbled with a couple of three-putt bogeys on the 13th and 17th.
Perera got his round back on track by picking up three more stokes over the next five holes. He finally ended the day with a flourish, sinking birdie putts from a range of 20 to 25 feet on the seventh and eighth.
Mithun said, "I enjoyed a brilliant start making some tricky birdie conversions early on. That lifted my confidence. I'm also glad that I finished the round well with some long birdie putts on the eighth and ninth. Importantly, I found all fairways today and missed regulation on just one hole. This puts me in a good frame of mind for the remainder of the week.
"I'm looking to end a long victory-drought since my last win on the PGTI came in 2014. I've played good golf this year but my putting hasn't been clicking. But over the last three weeks I've started hitting more firm putts and that has helped my scores.
"I love coming back to the BPGC as I've always done well here. I once held the course record here after shooting an eight-under-62 at the 2014 LP Cup, a team event that I went on to win. This course suits my game as it requires more accuracy rather than distance hitting. Added to this is the fact that my father Nandasena Perera won the All India Amateur here in 1991. As a result, lots of people know me at this club. So I always have a good feeling playing at the BPGC," added Perera, currently placed 25th in the PGTI Order of Merit with three top-10s from 11 starts.
Local favourite Anil Bajrang Mane put up a display of some exceptional wedge shots during his round of 65. Mane's round took off after his birdie chip-in on the 16th. The 36-year-old, who began from the 10th tee on Wednesday, accumulated six birdies over 16 holes before dropping his lone bogey on the eighth.
Anil said, "I definitely have the advantage of playing at my home course. I started with a good round at last year's CG Open as well but couldn't maintain the tempo till the end. I would like to carry forward the momentum till the last round this year. The BPGC has always supported me so I really want to do well here in front of my home crowd.
"The chip-in on the 16th really got my round going as everything seemed to fall in place thereafter. I made some quality chip-putts and read the lines well. I'm delighted with this effort because I just got in two days of practice in the last two weeks prior to this event due to a foot injury."
Aman Raj, a runner-up twice this year, made an eagle, four birdies and a bogey during his round of 65 while Vikram Rana posted the same score, making six birdies, including a chip-in on the fourth, against a lone bogey.
The four golfers bunched in tied fifth place at four-under-66 were Noida's Pradeep Kumar, Delhi-based Veer Ahlawat, veteran Mukesh Kumar of Mhow and Lucknow's Sanjeev Kumar.
PGTI Order of Merit leader Udayan Mane of Ahmedabad was a further shot back in tied ninth.
Noida's Arjun Sharma made a hole-in-one on the 10th en route his round of 69 that placed him tied 29th.
Defending champion Shamim Khan of Delhi struck a 70 to be tied 40th.
Among the other Mumbai golfers in the fray, Akash Modi shot a 71 to be tied 55th while Wilson Raj D Mello returned a 72 to be tied 65th.