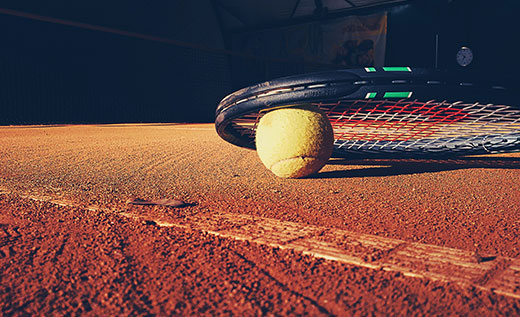 Kolkata: Unseeded Avishka Gupta stretched top seed Sravya C. Shivani of Telengana to the limit before the latter managed to enter the pre-quarterfinals of the ongoing Rendez-Vous A Roland Garros - BTA-AITA national series tennis tournament here on Tuesday.
Shivani rallied for long on the red clay courts of the Dakshin Kalikata Sansad (DKS) before defeating her Jharkhand opponent 7-5, 6-4 to reserve a spot in the last 16 stage of the U-18 girls' singles event.
Bengal's Asish Sinha created a minor upset on the day as he breezed past 16th seed Yeshwant Loganathan of Tamil Nadu 6-4, 6-0.
The other two boys entering the pre-quarterfinals along with Asish are Dhananjay Govind and Akshat Agarwal.