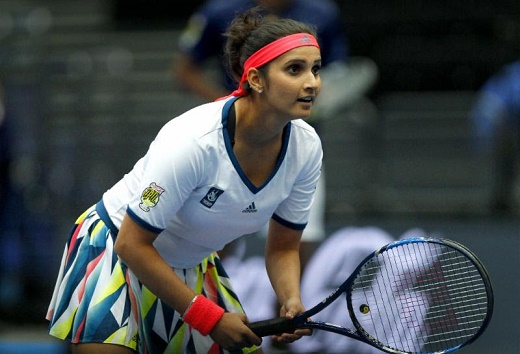 Doha: A day after she denied service tax evasion in response to notices last week issued by the Central Board of Excise and Customs, tennis ace Sania Mirza came down heavily on sections of the media for choosing to focus on negative news rather than her entry into the semi-finals of the ongoing Qatar Open.
Mirza and Barbora Strycova of the Czech Republic entered the women's doubles last-four stage and will take on American-Slovenian duo of Abigail Spears and Katarina Srebotnik later on Friday.
"Standing ovation to our amazing certain sections of media who haven't bothered to write or report about me being in another semifinal of a tournament in Qatar, but heyyy there are 100 articles about 'tax evasion' which most of them don't even understand properly," Sania tweeted on Friday.
"As to what's going on I think is pretty clear negative news sells a lot more than positive news or achievements I guess!!" she added.
Read more: Bengaluru to host India, Uzbekistan Davis Cup tie
The service taxes division of the customs department had issued a notice asking Mirza to appear before authorities on February 16 -- either in person or through representatives.
Sania's accountant appeared on her behalf.
In her report, Mirza said the Rs 1 crore given to her by the Telangana government was a "training incentive".