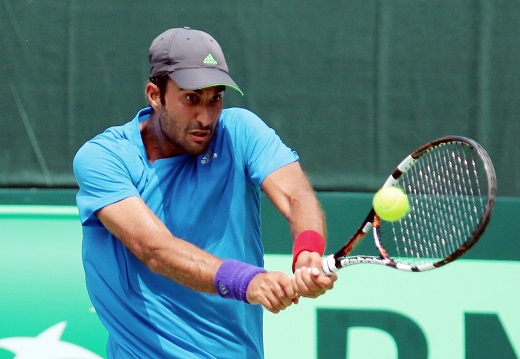 Chennai: To avoid the rigours of Aircel Chennai Open qualification, Indias injury-prone tennis player Yuki Bhambri on Thursday vowed to break back into the top-100 in 2017.
The 2009 junior Australian Open champion, who pulled out from last year's Aircel Chennai Open with an elbow injury and "made the mistake" of playing in the Australian Open without being fully fit, went though his first practice session here at the SDAT Stadium.
"It's really tough not to be in the top-100. But I am highly motivated and I want to be back there," he said.
"I trained in Thailand for a few weeks to acclimatise myself for Chennai and Australia. I even played in some sort of a warm-up tournament in Hong Kong to get some match practice. So I am looking forward to this."
With two wild cards going to Saket Myneni and Ramkumar Ramanathan, Yuki had no choice but to find a route into the Chennai Open through the qualifiers.
"Saket and Ram have been playing well," he quipped when asked about not being the first choice for the Davis Cup team earlier this year.
"They have a better ranking than me so it's all fine," he said.
"I have been working and practising for the last 30-35 days. I went through a knew surgery and I am playing pretty well again," he added.
TheAircel Chennai OpenChennai Open starts on January 2.