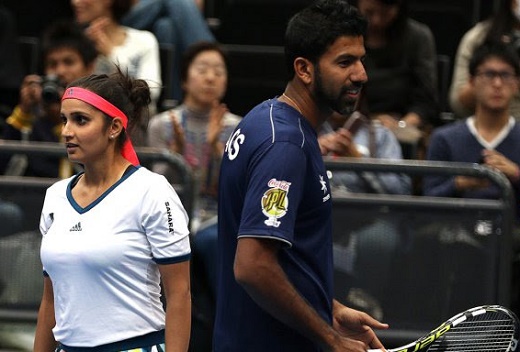 New Delhi: The UAE Royals sit at the top of the International Premier Tennis League (IPTL) thanks to two wins and a bonus point after surpassing the 20-game mark in their only defeat. The Dubai-based team kicked things off in style beating the defending champions OUE Singapore Slammers 29-19 and although they were stopped by Kei Nishikori and the Japan Warriors on Day 2 (20-23), they bounced back nicely against the Indian Aces on Day 3 (30-20).
Same scenario and points for the second team, the Indian Aces, who had a perfect Day 1 with a 30-17 victory over the Japan Warriors and a superb comeback on Day 2 thanks to team hero Kirsten Flipkens, who defeated Kiki Bertens after returning to stay in the set and force a Shoot-Out against the OUE Singapore Slammers (25-26).
On Day 3, though, the Aces were beaten by the UAE Royals in a superb display from the Emirati side (20-30). Getting to the 20-game mark gave them a bonus point that could be vital in later stages. The Royals and Aces have the same number of wins but the Dubai squad shot to the top of the league standings thanks to the 79 points total they amassed.
The reigning champions had a slow start on Day 1, falling to the UAE Royals (29-19) but looked much more intense on Day 2, when just one point separated them from a win (25-26) against the Aces. In a rematch of last year's final, the Indian Aces had sweet revenge. And on the most difficult scenario, against the local and beloved team, the Slammers clinched the first win against the Japan Warriors (23-27). Four points on the board and a confidence boost, since the team based in Singapore moves now to home ground.
Kei Nishikori and his Japan Warriors closed their leg at home with a bittersweet result. The local team couldn't say goodbye to their fans with a win although the world number 5 took the match to overtime and got a very deserved bonus point. Despite being at the bottom of the table, the Warriors are very much alive in the competition with four points.