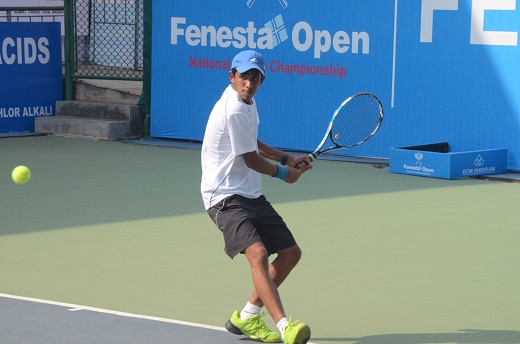 New Delhi: It was a hectic day at the DLTA as the juniors began their campaign in the second week of the Fenesta Open National Tennis Championship.

Top seed Siddhanth Banthia underlined his superiority in the Boys under-16 section with an effortless win against Amit Beniwal in the first round. Siddhanth dominated from start and needed just 46 minutes in dusty and humid weather to power ahead with a 6-0,6-0 score.
The sixth seed Rishabh Sharda also moved smoothly into the next round with an easy win against Sai Karthik Reddy 6-2,6-0.

In the under-14 boys' singles, the seeds had a comfortable first day with seed 1 Aaryan Zaveri underlining his supremacy by whipping Aryaan Bhatia 6-4, 6-3 in the first round.

Second seed Dev Javia had a woefully one-sided win as he toyed with Rishi Jalota for a 6-0, 6-0 win in no time. Third seed VM Sandeep, fourth seed Jasihvin Sidana and fifth seed S.Boopathy also were on cruise mode.

In the girls' section in under-14 and under-16 sections, the seeded players got a bye in the first round.