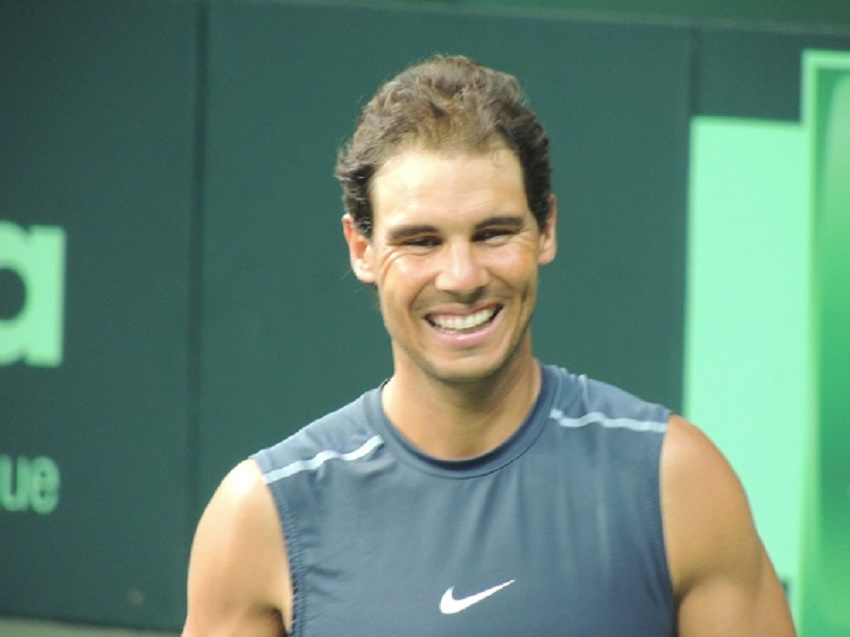 New Delhi: He takes pride in representing his country. Whether it's Olympics or Davis Cup, Rafael Nadal, the 14-time Grand Slam winner, has always been one of the firsts to give his nod for his participation. Therefore, despite having a packed schedule in the second half of the year, he had no hesitation in flying over from New York -- where he lost to Lucas Pouille in a five set match in the US Open -- to New Delhi to play the Davis Cup tie.
"I love to represent my country whether it's Olympics or Davis Cup. Every player has his own schedule. Taking part in a tournament depends on the person's health. As for me, this time there is extra motivation to move into the World Group," said the nine-time French Open champion, ahead of the playoff against India staring from Friday, adding, "I have been playing Davis Cup since I was 17. We have reached many finals where we have won some and lost some. So it has been a great journey so far."

Nadal said that his next goal was to see his team qualify for the World Group, as a team like Spain deserved to be the champion of the Davis Cup.

Showing respect towards his rivals, Nadal said Spain weren't taking anything lightly. "We have much respect for India and its people and hoped to receive the love and respect from the Indian fans as well. Things could be unpredictable in Davis Cup as we have often seen Spain losing to weaker teams in the event. So we aren't taking anything lightly," said the champion.
Sharing his sports memories, Rafael Nadal said that he had played against some of the best players of the world. "I have played in an era when tennis greats like Roger Federer were at their best and that is a satisfying experience," he said.

Rafa also praised Stan Wawrinka on winning his US Open title and said he was playing very well. "When he does that he can be one of the most dangerous players in the world. He can beat any player on his day as he plays like a true champion," said Nadal.

Meanwhile, the other members of the Spanish team, too, said that they were not going to take this Indian team lightly and this was the reason they have brought their best team to play against India. On being asked about the playing conditions in New Delhi, they pointed out that the climate was hot and humid and humidity would be a key factor in the coming days.

It was anticipated that Spanish team playing against a relatively weaker side would take it easy, but the Spanish team practised for more than three hours and with Nadal in full swing, they made it clear that they meant business.

Spanish captain Conchita Martinez said her players had enough time to adjust to the playing conditions here, as they still have three days to go. "However, the fitness of players is what players have to be careful about," she said, adding, "These players play on the Tour whole year. The conditions are hard in Australia and at the US Open. So if we had to play during day, I am sure we would have been ready."

Meanwhile, David Ferrer said that he had respect for all the players playing for India and it would be great to play against someone like Leander Paes. Ferrer said he was not sure if he would be fielded on the opening day but he too talked about the uncertainty factor in Davis Cup. "In Davis Cup, we are the favourites due to ranking but we are playing in India with different conditions. I will give my best and play a good match," Ferrer said, adding, "It's an important tie. It's difficult tie. It's good for us to have Nadal and Feliciano Lopez."