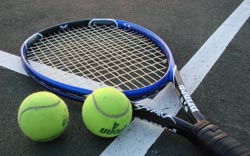 New Delhi: India will play against Korea Republic in the Asia-Oceania Group one Davis Cup tie at grass courts of Chandigarh Club from July 15-17.
According to a statement issued by AITA executive vice-president and secretary-general Bharat Oza on Monday, India was scheduled to play Korea Republic in the 2nd Round of Asia/Oceania Group 1 Davis Cup Tie.
"The tie will be played on the grass courts of Chandigarh Club from Friday 15th to Sunday 17th July 2016 under the supervision of Haryana Tennis Association," the statement said.
South Korea leads the head to head tie against India 6-4.