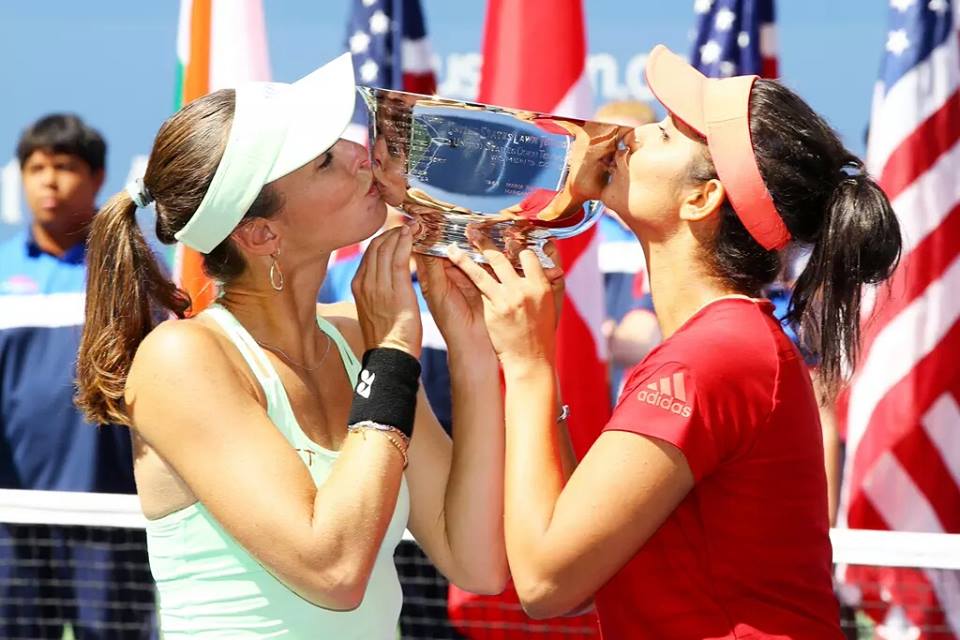 New York: The Indo-Swiss pair of Sania Mirza and Martina Hingis got the better of Australia's Casey Dellacqua and Yaroslava Shvedova of Kazakhastan (6-3, 6-3) to win the US Open women's doubles title, here on Sunday.

Though there was some late resistance from the No.4 seeds when they broke Hingis-Mirza while they tried to serve for the match at 6-3, 5-2 - but the No.1-seeded pair broke right back to win the matchThe finally won the match and the title, 6-3, 6-3.
Hingis and Mirza now have five WTA doubles titles together since first joining forces at Indian Wells in the spring, including back-to-back Grand Slam doubles titles at Wimbledon and now the US Open.

It was Hingis' second time winning the US Open doubles title - her first came all the way back in '98. Mirza now has a total of five Grand Slam titles - two in doubles and three in mixed doubles.

"We try to help each other out if the other one is struggling. That's kind of the key. We're happy to win our second Slam together. We didn't think that this was going to happen so soon. Hopefully we can keep building. We're the No.1 team in the world, so we have to keep building on this," Mirza said.
Inputs: www.wtatennis.com