London: Where there is a will, there is Andy Murray! After getting bogged down by losing the first two sets, it was British who went onto win the five-set tussle against Fernando Verdasco at Wimbledon here on Wednesday. Murray defeated the big hitting Spaniard 4-6, 3-6, 6-1, 6-4, 7-5, who was looking for some serious business.


Verdasco made scintillating start as he dominated the first couple of sets with his strong serve, followed by blazing forehands which pushed Murray on the back-foot. Murray handed him over the first set with a double-fault. Slice of luck kept favouring Verdasco as World Number two made errors at crucial moments which let him away with the second set as well.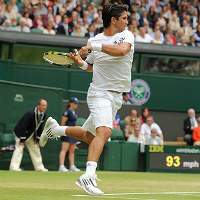 With two sets down, Murray was looking down but wasn't out yet. He came back strongly to win the third set which saw the Spaniard struggling with his serves. Making the most of this, Murray kept his tentative game aside and pinned the left-hander down. Heading into the deciding set, Murray lived up to the expectations of his fans and ended up winning the fifth set.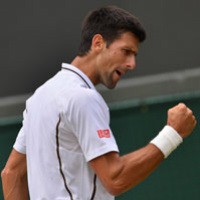 Meanwhile in another quarter-final match, World Number one Novak Djokovic continued his streak of not dropping a set and advanced into the semi-finals of Wimbledon after his thumping win over Czech Tomas Berdych. Djokovic reached his 13th consecutive Grand Slam as he defeated seventh seed Berdych with a 7-6 (7/5), 6-4, 6-3 on Wednesday. He will now face the argentine eighth seed Juan Del Potro in the semi-finals.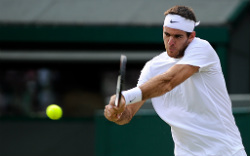 Potro managed to outplay fourth seed Spaniard David Ferrer 6-2, 6-4, 7-6 (7/5) to setup a mouth-watering semi-final as he has won just three times in the 11 encounters they have come face to face. And most importantly it is the best performance of Argentine at Wimbledon till now.



Meanwhile, in the all-polish quarter-final match, it was Jerzy Janowicz who became the first man from his country to reach a Grand Slam semi-final after registering a comfortable win against Lukasz Kubot 7-5, 6-4, 6-4 on Wednesday. He will now face Andy Murray who defeated Fernando Verdasco to book his place in the semis.