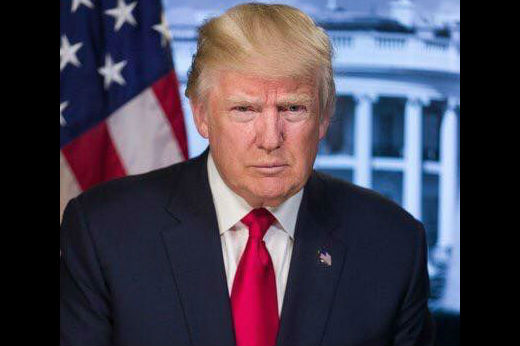 Edinburgh:US President Donald Trump has resigned as a director of his four Scottish golf and tourism firms, a media report said on Tuesday.
Filings at Companies House, the UK government agency which holds and publishes documents on all British businesses, showed that Trump resigned as director on January 19, a day before taking office, the Guardian reported.
However, no filings showed any change to Trump's ultimate ownership of the businesses which centre on his two golf resorts in Aberdeenshire and Ayrshire and have an estimated investment value of more than 180 million pounds ($224 million).
Also Read :Beckham visits former teammates at PSG
According to the documents, the president has resigned as a director for Trump International Golf Club Scotland, which owns the course and boutique hotel the New York mogul opened north of Aberdeen in 2012.
He has also resigned as director of two firms which own the Trump Turnberry resort in Ayrshire - SLC Turnberry and its parent company Golf Recreation Scotland.
The fourth company is DT Connect Europe, which owns the Sikorsky helicopter that Trump brought from Florida in 2014 to transport his family between their two Scottish courses and to service wealthy golfers flying in to Prestwick airport, north of Turnberry.
Trump pledged earlier to resign directorships in all his companies in an effort to satisfy intense criticism from White House ethics experts about the risks of conflicts of interest between his business interests and his presidency, the Guardian said.
Trump said day-to-day control of the Trump Organisation's businesses would pass to his sons Eric and Donald Jr and a company executive, Allen Weisselberg, who would run them in a trust.