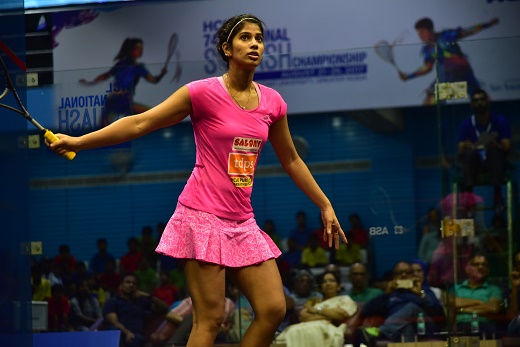 Greater Noida: Saurav Ghosal and Joshna Chinnapa emerged as winners in the men's and women's categories at the HCL 74th National Squash Championship, here on Saturday.
The winners were felicitated by Roshni Nadar Malhotra, CEO and Executive Director, HCL Corporation and Shikhar Malhotra, Director & Board Member, HCL Corporation. The Championship which kick-started on August 21, 2017 was held at the Shiv Nadar University, Greater Noida and offered a total prize purse of Rs. 11,02500 to the players.
The HCL 74th National Squash Championship was held under the aegis of the Squash Rackets Federation of India (SRFI) and the U.P. Squash Rackets Association. It witnessed participation from a total of 554 players, which is the highest number for the Nationals, till date. The top players from the Championship will also receive ranking points and will be included in the National ranking list in the relevant age group.
Speaking on the initiative, Sundar Mahalingam, Chief Strategy Officer, HCL Corporation said, "This was HCL's second initiative to promote squash in the country and is a part of our brand philosophy which aims at touching people's lives. I would like to congratulate all the players for their remarkable performance and Joshna and Saurav for winning the National title in their respective categories. We aim to continue supporting Squash as a sport in India and hope to create platforms that allow the talented players greater opportunities to hone their skills."
Harish Prasad, National Squash Development Officer at ‎Squash Rackets Federation of India (SRFI) said, "It was an action packed week where we witnessed incredible matches across various categories. HCL supported us with world-class facilities and helped conduct the Championship in a well-run and international fashion. We are looking at HCL to continue their support, which will help nurture the talented squash players of our country."