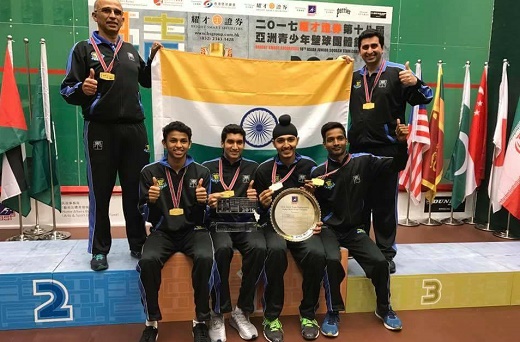 Hong Kong: India's Velavan SenthilKumar and Abhay Singh defeated their Malaysian opponents to clinch the gold medal in the boy's team event at the 18th Asian Junior Squash championship here on Sunday.
Senthilkumar defeated second seed Malaysia's Ong Sai Hun 12-10, 11-0, 11-2 to hand India a crucial lead.
Read more: Leander Paes fails to realise dream for Davis Cup record doubles win
In the second match, Singh prevailed over Darren Rahul 10-12, 7-11, 11-5, 14-12, 11-6 in hard-fought battle to clinch the title for the country.
Earlier, Indian boys defeated Hong Kong 2-0 in their semi-final on Saturday.