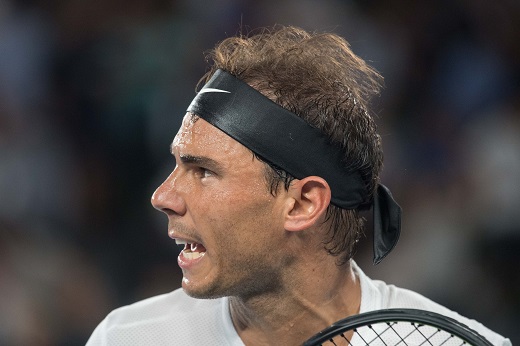 This year soon after the 31-year-old Nadal won the US Open, one would reckon that age-old rivalry between Federer and Nadal is back on track. This year in particular will be cherished by fans of both legends because it has their idols' comebacks in style. Be it the two grand slams won by Roger Federer or of the two won by Nadal, it was ecstatic to see them never give up.
The 36 year old Fedex was flawless during his Australian open and Wimbledon campgain, so was Rafa during his French Open and US Open campgain. For every tennis fan who started watching the game about 10 years back, this calendar year is surely memorable. Eventhough with the age not on their side, it is inspiring to see these legends fight it out and trying their level best even now.This year had witnessed a lot of records tumble with these legends overpowering the game.
There had been a lot of alterations and improvistaions in both Federer's and Nadal's game.This had helped them a lot to dominate most of the events and tours they had taken part in.It is nice to know there is a lot going with their strategies.The modifications made in Rafa's backhand against del Potro is an example. The tactics used is quite effective and results are seen in their games.
There is one thing that bothers me. There are no young players with great promise. With the likes of Zverev,Kyrgios and Thiem, there were a lot of expectations. A young 22-year-old Federer won the Wimbledon in 2003.Similarly a 19-year-old Nadal won his first French open during 2005.There isn't a single player who is here to chellenge the elite five of Federer, Nadal, Novak, Murray and Wawrinka. Although Thiem has tasted success against all of them, he is not yet a challenger.
It'll be quite interesting to wait and watch what will happen next year.This is because Novak and Murray would be back up and running after their injury layoffs.Whether the toughest rivalries will be back track is a question, but we could witness what happens once we cross the bridge.Let us hope for a better season of the game.