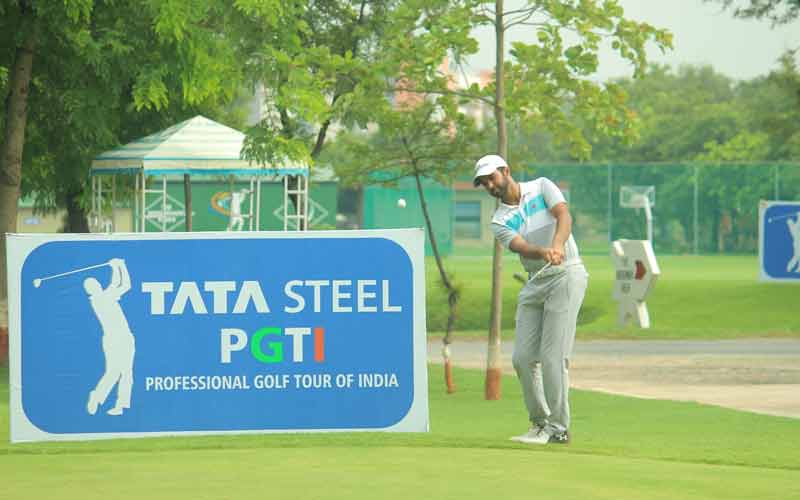 Lucknow: The TATA Steel Professional Golf Tour of India (PGTI) Feeder Tour will stage the sixth and last event of its 2019 season at the Palms Golf Club & Resort, Sushant Golf City, Ansal API, in Lucknow, from October 2 - 4, 2019. The tournament carries a prize purse of Rs. 8 lakhs.
The TATA Steel PGTI Feeder Tour 2019 Presented by The Palms Golf Club & Resort will have a field of 76 players and will be played over three rounds of 18 holes each with the cut being applied after 36 holes. The top 36 players and ties will make the cut after two rounds.
As a general rule, the top-60 players from the 2018 PGTI Order of Merit are not eligible to play on the Feeder Tour in 2019. However, two spots will be allocated in all Feeder Tour events for top-60 players from last year's (2018) Order of Merit. The winner of this year's Feeder Tour Order of Merit will earn an exemption on the main tour for the 2020 season.
The two top-60 players in the field at The Palms are the Lucknow-based duo of Sanjeev Kumar and Sanjay Kumar. Besides Sanjeev and Sanjay, the other prominent local golfers in the field are former Indian Open champion Vijay Kumar, Rishi Kumar (currently ranked 5th in the Feeder Tour Order of Merit), Amardeep Rawat (currently ranked 10th in the Feeder Tour Order of Merit), Manoj Kumar, Rajesh Kumar Rawat, Sheeraz Kalra, Ashish Kumar Gupta, Bhoop Singh, Sushil Kumar Rawat and Santosh Pandey.
Gurugram-based professionals Dhruv Sheoran and Kushal Singh and Delhi's Wasim Khan, will be among the top contenders at the event.
Designed by international designers, the The Palms golf course provides challenges for every level of player. Set up on sprawling greens, the stretches of lush turf and rolling fairways make up the world class 18-hole Championship Course promising the ultimate golfing experience where the landscape is in harmony with the rolling fairways, greens and the lakes making The Palms a golfer's dream come true.