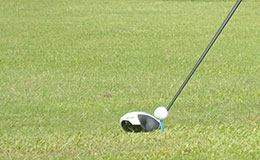 Gurugram: The 2019 TATA Steel Professional Golf Tour of India (PGTI) Feeder Tour will stage its fourth event of the season at the Golden Greens Golf Club in Gurugram, from August 27 – 29, 2019. The tournament carries a prize purse of Rs. 8 lakh.
As a general rule, the top-60 players from the 2018 PGTI Order of Merit are not eligible to play on the Feeder Tour in 2019. However, two spots will be allocated in all Feeder Tour events for top-60 players from last year's (2018) Order of Merit. The winner of this year's Feeder Tour Order of Merit will earn an exemption on the main tour for the 2020 season.
The two top-60 players in the field at Golden Greens are Asian Tour winner Digvijay Singh and Shivendra Singh Sisodia, a winner on the PGTI Feeder Tour. Digvijay and Shivendra are also the two local golfers in the field as they both call the Golden Greens their home course.
The field in the tournament will feature a total of 90 players. The top 36 players and ties will make the cut after the first two rounds.
Mumbai's Anil Bajrang Mane currently leads the Feeder Tour Order of Merit with season's earnings of Rs. 1,55,160 while Chandigarh's Yuvraj Singh Sandhu, the winner of the last event in Karnal, is second with earnings of Rs. 1,39,840.