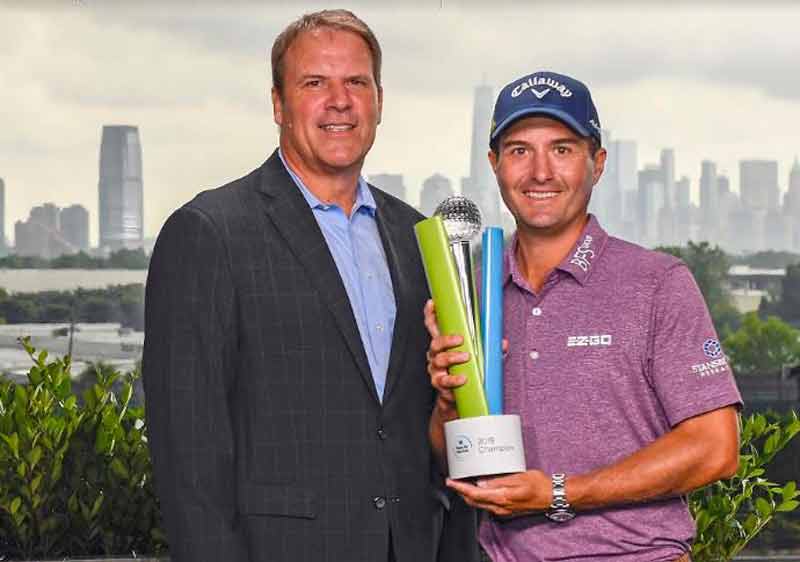 PONTE VEDRA BEACH, FLORIDA: PGA TOUR fans have spoken, and Kevin Kisner has been named the 2019 MetLife MatchUp champion. MetLife, on behalf of Kisner, will be donating $750,000 to The Kevin and Brittany Kisner Foundation, which serves children from the Central Savannah River Area (CSRA) by supporting child health, education and youth sports organizations.
"Words can't explain the joy Brittany and I feel after winning the MetLife MatchUp," said Kisner. "I am grateful to my fans, friends and family for the support we received in winning the online fan vote. The donation from MetLife will have a profound impact on the lives of many children through the good work of our foundation."
Founded in 2016, The Kisner Foundation has donated nearly $200,000 in grant funds to help various community programs that reach thousands of children in the CSRA. Notable grant winners included Boys & Girls Club of Aiken, Aiken County Public Schools (concussion testing for athletes), PlaySafe, Great Oak Therapeutic Riding, Mental Health America of Aiken County and University Hospital, to name a few.
"We are grateful to MetLife for their support of the PGA TOUR," said Brittany Kisner. "This donation will greatly multiply the Foundation's efforts to help children in the Central Savannah River Area. Even more kids will benefit from the donation so that they have an opportunity to flourish and achieve their dreams. The donation from the MetLife MatchUp will have a positive impact for years."
"We are delighted to add Kevin's name to our list of MetLife MatchUp champions," said Steve Goulart, executive vice president and chief investment officer for MetLife, and president of MetLife Investment Management. "We're proud that the MetLife MatchUp gives PGA TOUR players and MetLife an opportunity to engage with many charitable organizations that deserve our collective recognition and support."
Now in its third year, the MetLife MatchUp is a season-long competition across 18 select PGA TOUR events. At each event, two players were pitted against one another in a fan vote to determine which player better navigated a difficult situation on the course. Weekly winners received $15,000 for their preferred charity while advancing through to the final vote. More than $3 million has been donated since the launch of the initiative and over 25 different charities – from animal welfare to children's health – have benefited from the donations.