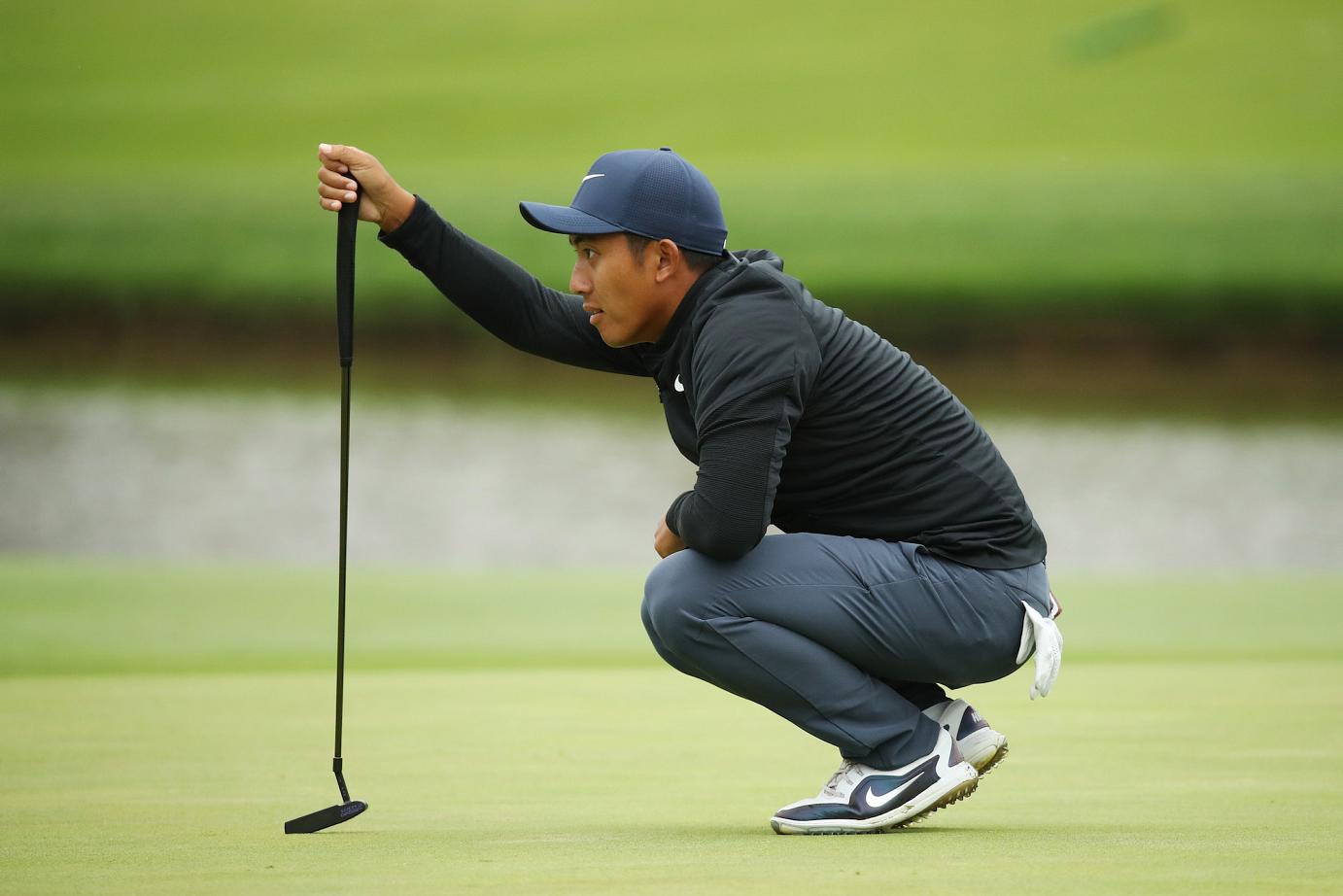 Chinese Taipei's C.T. Pan will achieve a lifelong ambition when he makes his debut at the World Golf Championships-HSBC Champions starting on Thursday.
Pan, the only Chinese Taipei golfer competing on the PGA TOUR, tees up alongside the game's top stars including this week's title holder and 2018 FedExCup champion Justin Rose, 2018 PGA TOUR Player of the Year Brooks Koepka, Rory McIlroy, 2010 HSBC Champions winner Francesco Molinari and 2013 champion Dustin Johnson, who is the only player to win all four events in the World Golf Championships series.
"This being the first time at a WGC, it just means a lot to me," said Pan today. "I've been trying my whole life trying to get here. In fact, 11 years ago, I was here playing a round of golf at this course right after the China Open where I missed the cut. I remember it vividly and I told myself, I wish I could be here sometime soon, and today I'm here and that means a lot to me."
The 26-year-old Pan earned his place in the elite 78-man field courtesy of his best season yet on the recent 2017-18 PGA TOUR campaign where he finished 35th on the FedExCup standings, thanks largely to two top-five finishes including a runner-up outing at the Wyndham Championship.
He arrived in Shanghai for Asia's richest event and lone World Golf Championships on the back of top-30 results in Malaysia and South Korea and hopes to produce his best golf here to go toe-to-toe with the stars at the Sheshan International Golf Club this week.
"I love the course. I think it sets up, fits me well. It's not long, but it's challenging. The design is really terrific. I just need to play well. Sheshan Golf Club is amazing. It's in terrific condition, and it's fun to play. The finishing holes are really fun, tough and very penal. You can make eagle and you can easily make double, too. So it's going to be a fun week," said Pan, who is a former world amateur No. 1.
He believes WGC events provide a wonderful platform for Asian players like himself to showcase their talents.
"You see a lot of different faces from different tours, and I think that's cool. I think that's what the WGC is trying to do … gather all the best players from all the tours in the world, so I think that's pretty cool. It helps me a lot. I'm from Chinese Taipei and being here feels like home to me. I don't usually go to a tournament and speak Chinese everywhere," said Pan.
Apart from gaining early FedExCup points for the 2018-19 Season, Pan is also keen to keep himself in the frame to make the International team for the Presidents Cup in Melbourne, Australia in 2019. With the world rankings points race having started in August, Pan currently sits in 10th position on the International team rankings.
"I just need to play well, really well. I mean, being one of the International players will mean a lot. It's really hard, too, because we've got all the best players in the world and it's going to be hard, but I think I have a good chance," he said.
"I'm off to a pretty good start. I think it's still pretty early though. I just have to play great golf and take it step-by step. I think he's (International team captain Ernie Els) going to be perfect. He's got a reputation and he's got a great personality. I think most players love him. He's an easy-going guy," he said.