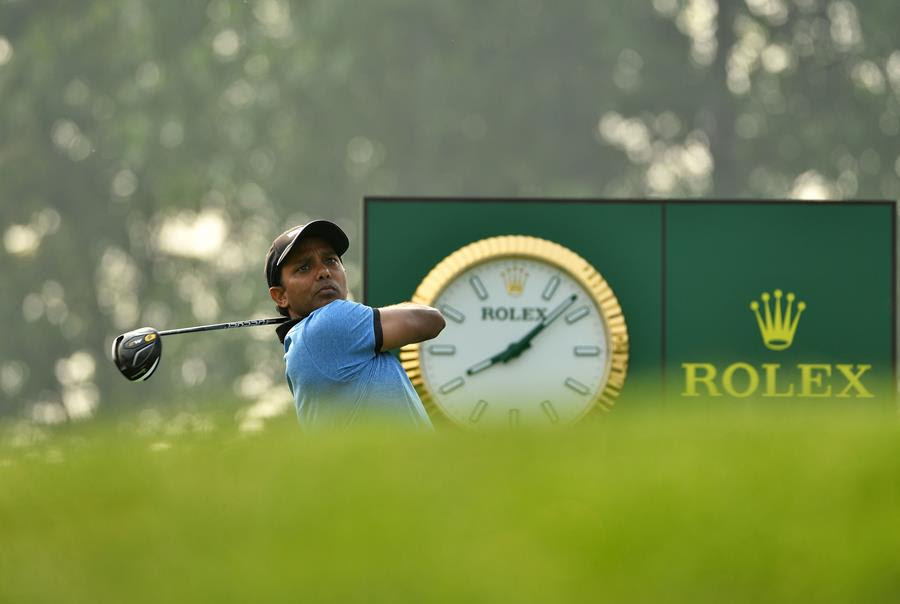 TAKE Solutions, a globally recognized domain expert offering end-to-end Life Sciences solutions, has been dedicated to the agenda of elevating Indian Golf for over 15 years. TAKE's golf ethos has been by growing the sport from the grassroots, being committed to stay the course and exposing Indian talent to international opportunities.
The company has been supporting golf through sponsored tournaments on the domestic and feeder circuits, bringing India its first ADT tournament in 2014, and the TAKE Solutions Masters on the Asian Tour as well as sponsorship of deserving players.
TAKE's ambassadors SSP Chawrasia, the six-time Asian Tour and four-time European Tour winner will be returning along with Khalin Joshi, whose second-place result made him India's top finisher in last year's event at his home. They will be joined by Chiragh Kumar, the 4-time Indian Tour winner and silver medalist as an Amateur at the 2006 Asian Games as well as being a Panasonic Asian Tour winner.
Srinivasan H R, Vice Chairman and Managing Director, TAKE Solutions said," The first edition of TAKE Solutions Masters saw the biggest and brightest names in Asia deliver 4 thrilling rounds of high quality golf on the challenging Karnataka Golf Association course. We are happy to be back to KGA's wonderful hospitality and electric environment with a 156-strong field of the region's finest. It has been a pleasure to work with the Asian Tour and the Professional Golf Tour of India (PGTI) to champion the upliftment of golf in the region."
SSP Chawrasia said, "It is a pleasure to return to TAKE Solutions Masters and play with seasoned golf players from across the region. Tournaments like these have enabled golf in India to rapidly rise in recent years. My best wishes to all the players competing in this season of the tournament."
TAKE Solutions started supporting Golf in 2003 with running the Indian leg of the World Corporate Golf Challenge. The company supported it for 10 years and in a very impactful way. The Indian team finished as winners on two occasions and it finished in the top 5. From there, TAKE moved on to supporting professional golfers in three ways:
Creating opportunities for young Indian professionals – especially giving them opportunities to play with their international peers. Today the company runs two events on the Indian tour and one full field Asian tour, TAKE Solutions Masters, annually.
The company supports young deserving golfers in their quest to play internationally - SSP Chawrasia, Khalin Joshi and Chiragh Kumar are current golf ambassadors. Shubhankar Sharma and Chikkarangappa S have been recent TAKE ambassadors. This enabled them to play on the international circuit. All of them play on the Asian tour, while SSP Chawrasia plays in the European tour also. They have brought several laurels to the country.
The company takes pride in recognising stellar performers, infrastructure and coaching in Golf, sponsors and runs the TAKE Solutions Golf Awards annually – the only event to celebrate golfers in India.