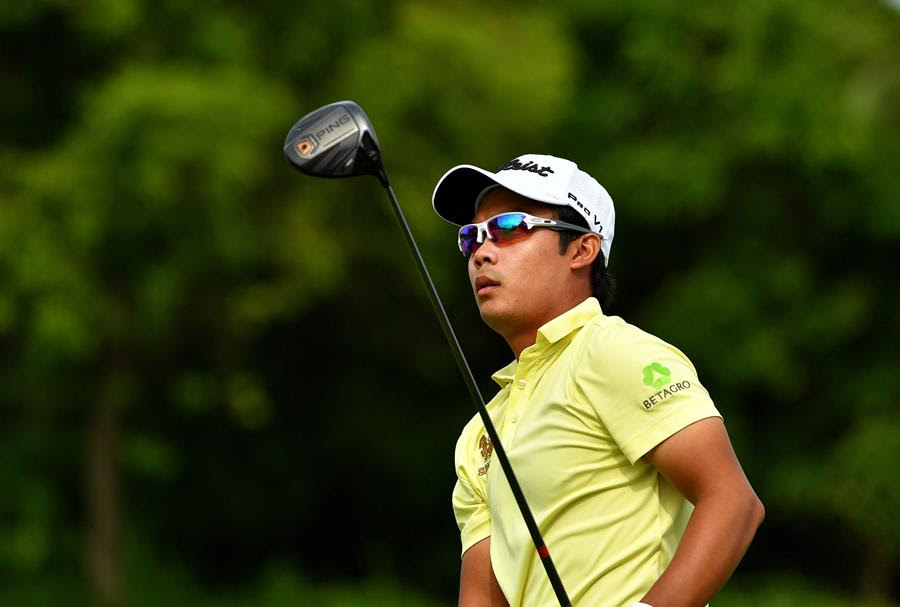 Law graduate Natipong Srithong of Thailand is ready turn his attention to the fairways as he heads to Korea for the Kolon Korea Open Golf Championship next week.
Having completed six years of undergraduate law study, the 24-year-old wants to switch his focus to golf and aim for his second Asian Tour win.
"Now that I've graduated from law school, I'm able to concentrate fully on my golf. It was tough, having to juggle between my studies and golf the last few years.
"But I'm glad all that pressure is off and I can focus fully on doing well on the Asian Tour now," said Natipong.
Natipong earned his Asian Tour breakthrough in Manila in 2015 and is on the back of two top-five results going into the week in Korea.
A member of the 2013 South East Asia Games gold medal-winning team, Natipong is familiar with the weather conditions in Korea and hopes to put his knowledge to good use when he steps up to the tee at Woo Jeong Hills Country Club.
"I'm going to hit lots of low ball because it will be wet and cold in Korea and this approach will be favourable. I've played in Korea on a few occasions to know what is needed to get a good result there.
"Hopefully my strategy will pay off," said the Thai.
Fellow Thai Pavit Tangkamolprasert, who recently bounced back from a wrist injury to clinch a record sixth Asian Development Tour (ADT) title last month, is equally optimistic of his chances at the Kolon Korea Open Golf Championship.
"I feel very confident at the moment. When I was injured, I didn't touch my golf clubs for four weeks. That's the first time that I didn't touch my clubs at all. I felt fresh in my mind and I took the time to work out more," said Pavit.
Pavit also holds one Asian Tour title when he emerged victorious in Macao in 2016 and knows a good mental discipline will be key to another win on the main Tour.
"Winning on the Tour is not easy even on the ADT. The competition is so strong now. The most important thing is to keep your card on the main Tour and don't think about winning every week. That will only put pressure on yourself," said the 29-year-old.
The Kolon Korea Open is sanctioned by the Asian Tour and the Korean Golf Association and is also part of The Open Qualifying Series.
Two spots will be awarded to the leading two players (not otherwise exempt) finishing in the top-eight and ties in the event.