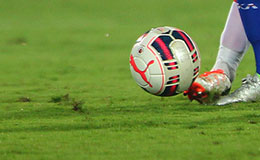 Mumbai: Alexandre Guimaraes has been re-appointed as head coach of Mumbai City FC moving into the fourth edition of the Indian Super League scheduled to start in November 2017 this year.
Alexandre led Mumbai City FC to top the group standings at the end of the league stage in ISL last year, and helped the club reach their maiden semi-final where they succumbed to eventual league winners, Atletico de Kolkata in a closely fought semi-final in December last year.
The 57-year-old Costa Rican retired footballer represented his country in 1990 FIFA World Cup. He is best known for his great achievements as the Head Coach of the Costa Rica National Squad, leading them past the qualifying stages for the 2002 and the 2006 FIFA World Cup.
Alexandre Henrique Borges Guimarães started coaching Belén, then moved to Herediano in summer 1996, where he achieved good results with both teams. He was hired by Saprissa, where he worked for several years, winning three national tournaments with them. Alexandre has also coached several international teams, such as Comunicaciones of Guatemala, Irapuato and Dorados de Sinaloa in Mexico & tasted success with teams like Al Wasl in UAE & Tiajin Teda in China.
Mumbai City FC team owner Ranbir Kapoor, averred, "Getting coach to come back for the upcoming season was a no-brainer. We were very happy with the team's performances last season and the way he led the team on the field like a general and off the field like a father-figure, was commendable."
On being retained by the club, Alexandre Henrique Borges Guimarães said, "I'm very happy to continue as the coach of Mumbai City FC. The support of the owners and management has been fabulous and the reception and love the players and my staff got from the supporters club was tremendous. We achieved some of the objectives last year by finishing top of the table and reaching the semi-finals but I'd like to continue this project and finish the job I came here for."