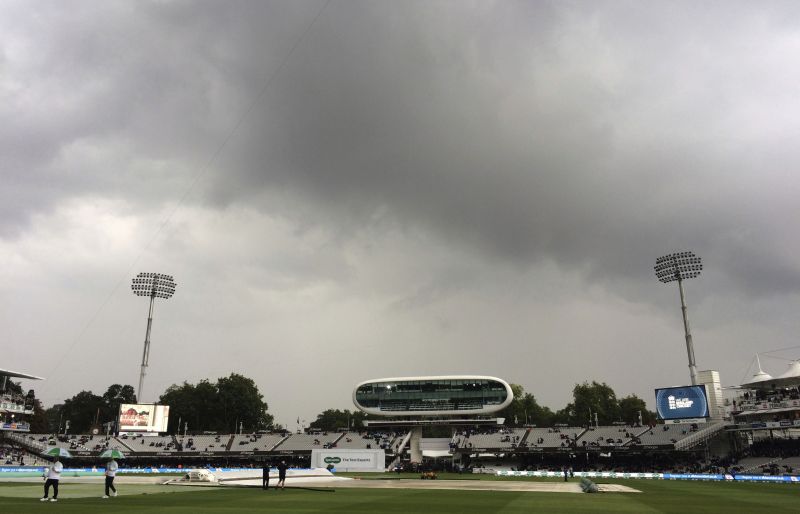 Play was called off for the day without a single ball being bowled in the second cricket Test Match between England and India at Lord's on Thursday (August 9, 2018). The umpires made their final decision at 4:50 p.m. (1550 GMT) local time when the clouds were in no mood to leave the sky of London, for some cricketing action to take place.
England is currently leading the five-match series 1-0 after a 31-run victory at Edgbaston. Interestingly, both England and India still haven't named their starting XI since the toss didn't happen. This means there is a possibility of some last minute changes, given the weather conditions and the impact it is likely to have on the pitch. Chris Woakes is expected to replace all rounder Ben Stokes. England has already confirmed earlier that 20-year-old Ollie Pope will replace Dawid Malan at No. 4 in the batting lineup.
It could be temping to play somebody like a Pujara in the Indian squad after no body really stood up with Virat on both the occasions.
It is all up to the weather Gods for now.
---