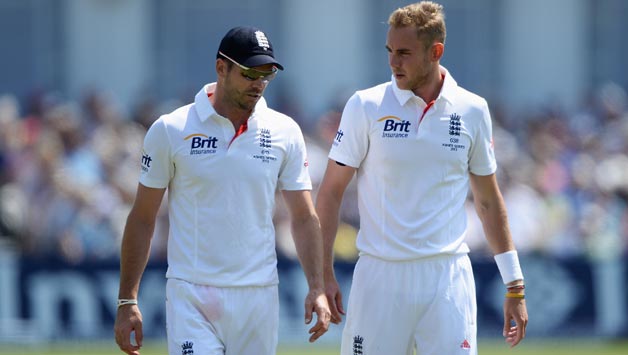 There is one man who stands between England and victory in the Edgbaston Test- Virat Kohli. Known for his flamboyant and stubborn nature as a cricketer, India's Captain has made it very clear that he does not want to lose the test. Courtesy Virat's unwavering determination to win this test, India may sense an opportunity win this Test and lead the series 1-0. It is clear that Day 4 will be the final day of what has been a fantastic Test Match with both sides having their moments in the match and a few sessions where they would have liked things to go a bit differently.
If the second day of the test was not enough action, the third added a bit more spice and a bit more drama to it. The day started with Ashwin's wickets at the top and was soon accompanied by Ishant Sharma who took his second five wicket haul, after a famous spell at Lords, which helped India win the Test. India Team would be hoping of a result this time around.
At one point England were 87/7 and it looked like India could dismiss them to a little over 100 and then perhaps chase it down by the end of day's play but then came the 20-year old Sam Curran and if his bowling in the first innings wasn't enough damage to India's morale, he came with a positive intent and with the help of his 63 off 65 balls has taken them to a slightly safer total of 180.
Equation was simple, India needed 194 runs to become the first Asian team to beat England in Birmingham's Edgbatson. Once again, it appeared that Indian openers have somehow managed to survive the difficult period and have got their eyes in but it was Stuart Broad's turn to keep England alive in the game. Broad removed both the Indian openers and bowled a brilliant spell. All the other pacers had a wicket to show alongside their names too but when Anderson removed the promoted Ashwin and India lost their 5th wicket on 78, England just about went ahead in the game.
However, Virat and Dinesh Karthik's unbeaten stand for the sixth partnership till the end of day's play has put the game right in the balance. It is still anybody's game from here.
However, chasing 194 runs with 5 wickets in hand and Virat's presence at the crease will ensure that Indian fans will have a peaceful sleep, for England can only breathe easy when they get their man early on Saturday morning. The first few overs in the first session on Day 4 will be as thrilling as it can get.
This is Test Cricket at its best. Broadcast Starts at 15:30 Hours (IST).