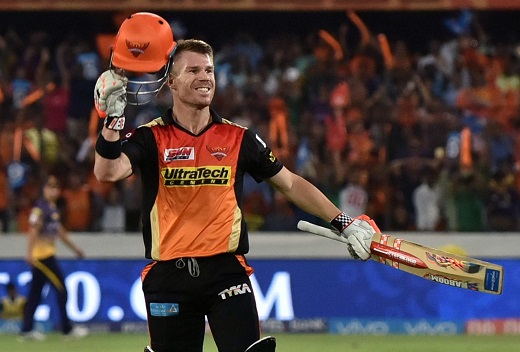 Sydney: Cricket Australia (CA) has offered top players, including captain Steve Smith and opener David Warner, with multi-year contract deals if they forgo their lucrative Indian Premier League (IPL) contracts.
According to the Sydney Morning Herald newspaper, CA got in touch with Smith, Warner and fast bowlers Mitchell Starc, Josh Hazlewood and Pat Cummins with "verbal offers of three-year deals" rather than standard one-year central contracts on the condition that they sit out the cash-rich IPL.
Pat Howard, CA's Executive General Manager of team performance, approached the players with the new offers in the midst of a pay dispute but he reportedly got a lukewarm response from the stars.
Smith and Warner, who captain their IPL franchises of Rising Pune Supergiant and Sunrisers Hyderabad respectively, are among the most sought-after players and certainly make more money in the IPL than any of CA's multi-year contracts offer currently.
Last month, Australia's professional cricketers rejected a pay offer from CA, saying the proposal was "a win for cricket administrators but a loss for cricket".
Warner led Hyderabad to lift the title last year and was on top of his game with 848 runs, losing the Orange Cap to Royal Challnegers Bangalore (RC) and current India skipper Virat Kohli. This year, Warner has already amassed 535 runs and is a clear favourite to finish the season as the leading run-scorer.
Smith, on the other hand, has turned it around for Pune after taking over as captain from Mahendra Singh Dhoni. He has so far scored 367 runs.
Starc, however, decided to sit out of RCB's bench this season in a bid to prepare for the International Cricket Council (ICC) Champions Trophy which starts in England from June 1.
Cummins has been impressive for the Delhi Daredevils, who have as a team endured some tough moments this summer.
Keeping in mind the international schedule in 2019, which includes an Ashes series and a World Cup, Australia apparently want to ensure their players remain fit and fresh for international assignments and have sufficient break to recover before the gruelling international season starts after April and May.