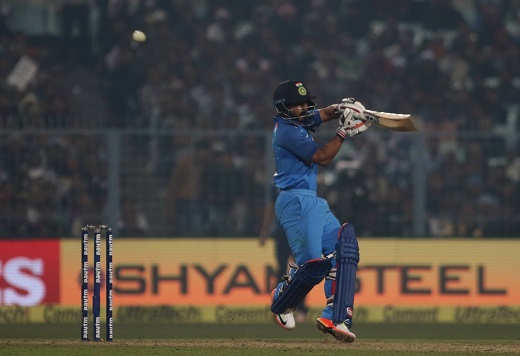 After having a look at the positives of India tour of Sri Lanka, let us have a look at players who failed to perform in the India vs Sri Lanka ODI series. With India eyeing to build a team for the 2019 World Cup and Sri Lanka trying to rebuild their side, both teams are looking at a bag of players to become the core of their winning squad and others to revolve around them. The performance thus becomes the criteria for the bigger goal in mind.
1. Kedar Jadhav
KedarJadhav didn't play as well as he could have in the ODI series. Jadhav failed to get going in the middle order and many a times exposed the lower middle order with still a lot of time remaining in the innings. Although the captain and the selectors would be keeping a close eye over him as Jadhav's inclusion in the team allows ViratKohli the liberty to get through some quick 4-5 overs in the middle and have an extra bowling option in his armory. Jadhav needs better performances under his belt to advocate for his place in the squad.
2. KL Rahul in the ODI middle order
KL Rahul was tried in place of Kedar Jadhav in the middle order, but it didn't quite solve the problem. Even as a third opener KL Rahul will have a tough fight for a spot with somebody like Ajinkya Rahane also in race for the third opener. KL Rahul has still some distance to travel for a guaranteed spot in the squad.
3. Chamara Kapugedera
The middle order batsman could only score 55 runs in three innings which he played in the ODI series. Although Kapugedera has shown huge potential for the Sri Lankan side, he has seldom converted them into assuring performances. Another poor run of form in this series will not cement his place in the side.If he gets his chance again Kapugedera needs to fire.
4. Lasith Malinga
There not quite there, as the series progressed Malinga improved but is still only a pale shadow of his former self. Sri Lanka need an improved Malinga in the side to have a good balanced bowling attack, a go to man for wickets and a mentor to the otherwise young bowling side. Malinga must rework on his armory since he has lost a bit of pace due to injuries and age. LasithMalinga nonetheless is an integral part of the team and the team needs him in this transition phase.
---