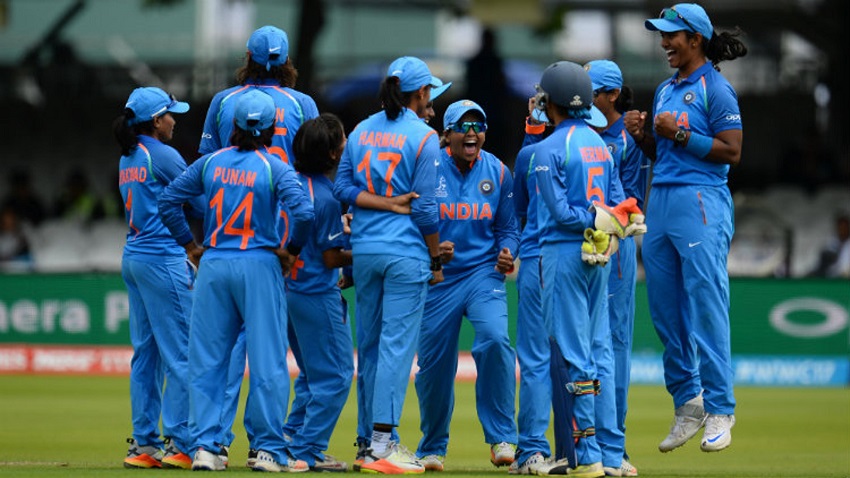 London: The journey came a whisker away from ending in ICC Women's World Cup glory and India fast bowler Jhulan Goswami is calling on her side and country to take their progress forward to their future of cricket.
Under the heartbreak of a final defeat by England, India was able to reflect on one of the biggest moments in its women's cricket history, a Lord's showcase few had expected it to reach. That was a path hard to take notice of in the heat of the moment when coming so close to victory, but Goswami is hopeful this could be the start of something very special. Indeed, India was the only team to beat England en-route to its third title in three attempts at home, but while the individual performances were there, the task is now to follow it up with more and more team displays heading into future tournaments.
"The important thing is that nobody from the first day thought we would be a finalist," she said. "We performed and started to believe in ourselves after that match, and in each given day everybody tried to contribute, as a team we believed that if we did well we could do it our way. "We tried to contribute from all of us from the beginning. At this moment we must enjoy this journey, the whole team must enjoy the way we played, unfortunately this one was not to go our way. "In the games we've had people perform, individually, but when it comes to a group there are things that we can work on."
Experience doesn't come much greater than that of Goswami, the wicket-taker in women's ODIs with 195 dismissals to her name. Her Lord's outing also took her to 36 in world cups – the joint third highest – while her three for 23 threatened to take the game away from the host and favourite England when they made 228 for eight. In the end, it proved just a shade too much of a tally to chase, though it didn't stop her boasting a plethora of memories from her second, match-changing spell in front of 25,000 fans at Lord's.
She added: "We didn't get any early breakthrough and there wasn't much pace in the wicket, so for me it was about bowling a tight line and length. "I tried to bowl in the right areas and not give them much room, they were using the crease and shuffling towards off stump, so we wanted to try and get them to play straight.
"Sometimes plans work, sometimes they don't, but they came at the right time to break that partnership. "Whenever a team requires it, I try to contribute from my side – my best bowling figures are the ones where England win the match."